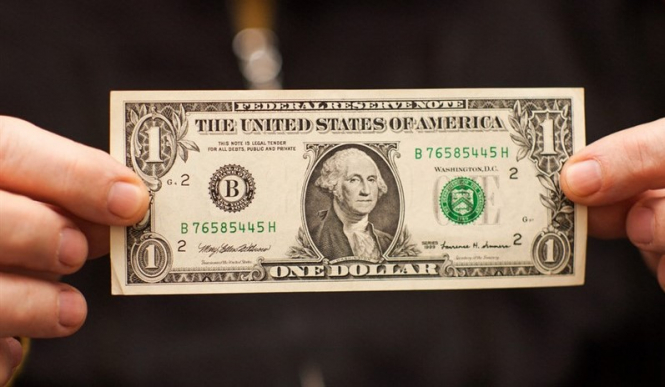 If at the beginning of the year, BNP Paribas analysts adhered to the "bearish" views on the dollar and predicted its weakening, now they believe that in the first half of the year, greenbacks could increase by 5%.
"Despite the change in the Fed's rate, the dollar is not depreciating, and the main reason for this lies in the fact that easing the position of the regulator is only the first swallow. Other central banks will probably soon begin to issue pigeon comments as well," representatives of the bank said.
Goldman Sachs specialists also revised their bearish dollar outlook. According to them, it will come true only if the slowdown in US GDP growth forces the Fed to pause in the process of raising interest rates, while there will be strong economic growth outside the United States.
"The US economic indicators, when compared with those in other countries, including the latest labor market data, indicate that the US economy will continue to outpace competitors in terms of growth in the coming months," said Goldman Sachs experts.
"The main problem of bears in the dollar is that the currencies they like are in a chronic deficit. The decline in the yield of European bonds, weak economic growth in the eurozone, the political uncertainty around Brexit are the reasons why you can not like the euro as well as the dollar," said currency strategists at Societe Generale.
"The slowdown of the global economy is likely to continue, and this will be a negative signal for risky assets and a positive one for the dollar. The latter also remains not only an asset with a low-risk level but also one of the high-yielding currencies in the G10 group. Therefore, in the current conditions, greenback looks more attractive than its competitors," they believe in HSBC.
The material has been provided by InstaForex Company -
www.instaforex.com