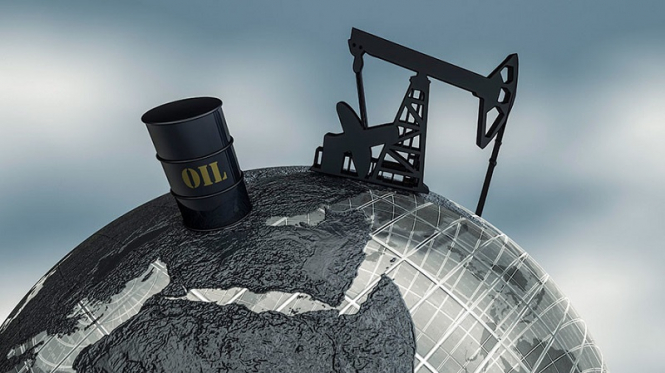 The organization of the countries-exporters of oil at the meeting did not agree on reducing the volume of oil production. Russia is still shaking off large restrictions imposed by representatives of Saudi Arabia.
Negotiations took place over two days in Vienna. Khalid al-Falih, Saudi Minister of Energy, is almost certain that at the Friday meeting, the cartel representatives are unlikely to reach an agreement with the allies. The idea to reduce the total production of OPEC + by 1 million barrels per day stuck in the air.
"Not everyone is ready to cut evenly. Russia is not ready for significant volume reductions," Al-Falih told reporters. If Russia, the cartel's key partner, agrees to a significant reduction in performance, OPEC is likely to follow its example.
In the meantime, oil may fall in price, and the WTI variety risks falling below $ 40 a barrel if attempts to convince Russia to implement the agreement are not crowned with success, analysts predict Bloomberg Intelligence.
"We believe that production should be reduced by 1.7 million barrels per day to support prices," experts write.
WTI oil has not dropped below $ 40 since the end of July 2016, it has been emphasized in Bloomberg.
On Friday, February futures for the American mark continue to decline after closing on Thursday at the level of $ 51.49 per barrel (minus $ 1.4). Brent with the same month of delivery is also anxiously awaiting the decision of the OPEC + countries.
Since May, Saudi Arabia has increased oil production by 1.15 million barrels per day. In Russia, the figure increased by 400 thousand barrels per day. Two big earners want the cut to be common to all. In this case, the share of both countries will grow at the expense of smaller producers, who, by the way, resist calls for reducing the volume of injection of black gold.
According to the forecasts of Bloomberg Intelligence experts, OPEC and other countries will decide to reduce production as a result. However, this will not be enough to balance the market. The fact is that small oil producers will not conscientiously fulfill their obligations if the Russian Federation and Saudi Arabia do not take on the greatest part of the burden of reducing production.
The material has been provided by InstaForex Company -
www.instaforex.com