Trade plan 01/19/2018
General picture: The market is waiting for important news.
Overall, there is readiness for a new wave of growth against the dollar which is the basis of the dollar-dollar graphs.
However, it is intriguing that on Thursday, January 25, the question arises on the ECB meeting on the monetary policy if the ECB will finalize its program of injecting liquidity into the market. As we know, this program has already been reduced twice from the beginning of 2018.
I think the probability that the ECB will announce a further reduction is about 50/50, But this is not all uncertainty.
It is even more unclear how the foreign exchange market will react to the decision. It turns out that it is possible both a strong fall of the euro and a new wave of growth. It is also important that the exchange rate is up to 400 points (in 4-digit).
As we wait for the decision of the ECB, as well as the reaction of the market and stop the movement of the EUR/USD pair, the pair could possibly go out of the range between 1.2160 - 1.2325 only at the end of the new week.
GBP / USD pair
The pound in the forensic days looks stronger than the euro against the dollar.
The target for growth is the level of 1.4160. However, a strong correction is possible.
The target level of buying the pair is 1.3940 with a rollback from 1.3730.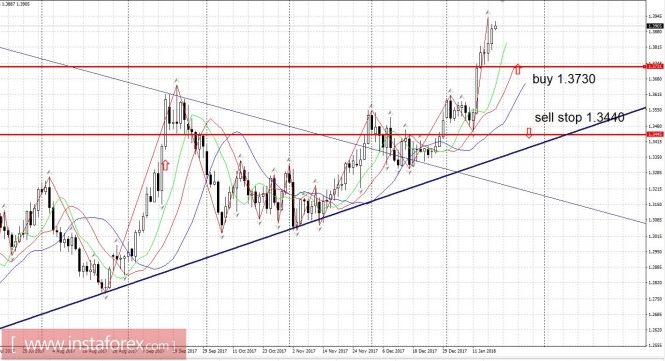 The material has been provided by InstaForex Company -
www.instaforex.com