The general picture: North Korea. FRS is ahead.
In the morning, the news reported a launch of a missile test from North Korea towards the direction of Japan. The medium-range missile reached over 700 kilometers and flew 3,700 kilometers, which is further than necessary to reach the US base on Guam (3,400 kilometers). President Trump once again stated that all options are considered, including the military one. The market reaction is rather calm (on Friday morning).
On Thursday, two important news reports on the economy came out: the Bank of England said that it would consider the option of pulling liquidity out of markets in the coming months - this is a reaction to the growth of inflation. The pound sharply turned up and reached the morning peak of Friday at 1.3450.
Inflation data in the US came out: The inflation index rose to +1.9% per annum - a signal to strengthen the dollar ahead of the Fed meeting next week on September 20.
We note a sharp decline in bitcoin to 3080 on Friday morning - bitcoin is waiting for a long correction period.
EURUSD
Selling from 1.1930 with a target of 1.1820 and further down.
Alternative: Purchase at breakthrough 1.2000 up.
There are no important news on Friday.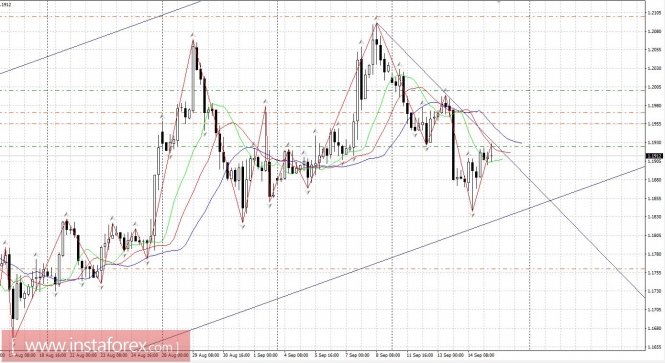 The material has been provided by InstaForex Company -
www.instaforex.com