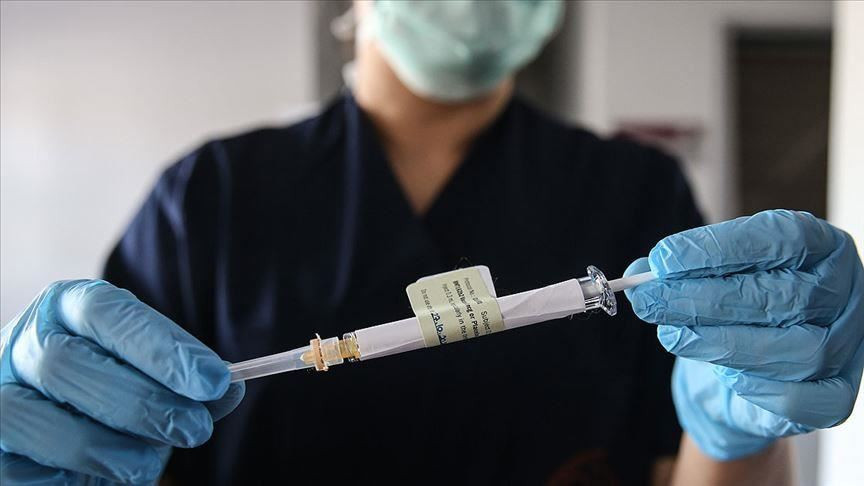 On Wednesday, BioNTech and Pfizer executives announced that three doses of their coronavirus vaccine can neutralize the new Omicron variant. The companies claim that two doses of their vaccine resulted in a reduction of neutralizing antibodies during laboratory tests and the third dose of vaccination is required to restore protection against the Omicron variant.
According to the pharmaceutical companies, in samples of blood taken around a month after the third shot, the Omicron variant was neutralised about as effectively as two doses neutralised the original virus identified in China.
Although, this news was not sensational, since similar statements have been heard in the press before. Pfizer and BioNTech's findings are broadly in line with a preliminary study published by researchers at the Africa Health Research Institute in South Africa on Tuesday, which said Omicron could partially evade protection from two doses of the Pfizer/BioNTech vaccine and suggested a third shot might help fend off infection.
Notably, the news media continues to publish researchers' opinions about the poor efficacy of even three doses against the new strain. Laboratory analysis at University Hospital Frankfurt in Germany found the ability to mount an antibody response to Omicron in people who had three Pfizer shots. On Wednesday, virologist Sandra Ciesek of the University Hospital Frankfurt tweeted that those who received two doses of any coronavirus vaccine would have no immune protection against Omicron after six months. The virologist proved the results of the study, according to which the antibodies produced in the human body three months after the third dose protect against the new variant of the virus by only 25%. As for the Delta strain, the three doses were 95% effective.
The Omicron variant, first detected in southern Africa last month. A few days later, people in other countries, including several countries in Europe, were also infected with this new strain. The World Health Organization has designated the new strain B.1.1.529 with the Greek letter "omicron." According to WHO, the new strain has many mutations, some of which may well bypass vaccine protection. Moreover, it is believed that Omicron has an increased ability to spread.
The material has been provided by InstaForex Company -
www.instaforex.com