Hopes for a V-shaped recovery in Bitcoin have not been met yet. At least now, it has not yet been possible to pass the zone of $52,000 - $53,000 per coin. Therefore, a scenario of sideways dynamics within the corridor of $48,000 - $52,000 is more likely, the resistance level of which was confirmed by the main cryptocurrency with a rebound down.
But this scenario is not the worst development of events.
Mike Novogratz: Bitcoin will not fall below $40,000
Galaxy Digital CEO Mike Novogratz, a well-known bitcoin supporter and crypto tycoon, said Wednesday that he would be surprised if the main cryptocurrency dropped below $40,000 per coin.
Specifically, as support, he named the same level of $42,000, which was mentioned in Tuesday's forecast and is clearly visible on the chart.
If a consolidation above the mentioned level occurs, it will lead to a significant shift in market sentiment.
But not everyone is so optimistic. For example, investor Louis Navellier recently stated that Bitcoin could drop to $10,000 if it breaks the $28,500 support level. This is the border that kept the price during the summer fall in the crypto market.
Good news: Bitcoin hashrate recovers
While the price of the main cryptocurrency remains under pressure, an inside look shows a more optimistic picture of the market.
Hashrate, the leading indicator of the overall state of the Bitcoin network, has improved significantly over the past six months. If we evaluate the dynamics from its lows reached in May at the height of the Chinese repression, the BTC hashrate has recovered by more than 93%.
As of Wednesday, its level has reached 172 Exahash/s, while the record maximum is still close at hand at 180 Exahash/s.
Glassnode notes that the network hash rate dropped by more than 50% in May after China banned BTC mining. Since then, it has risen 93% from lows, reaching 172 Exahash/s by Wednesday.
Holders don't sell bitcoin. Why then did the price fall?
What does it mean? With the growth of the hashrate, the overall profitability of the leading miners of the main cryptocurrency has also increased. The hash rate dynamics affects the supply of cryptocurrencies in the market.
Since May 2021, the supply of bitcoins on the leading digital exchanges has declined. Long-term holders now store their coins in cold digital wallets.
Now, according to Glassnode, bitcoin holders are not behaving the way they did in previous moments of market weakness. This hints at their confidence and largely confirms that the fall in price was more due to the derivatives market than to spot sales.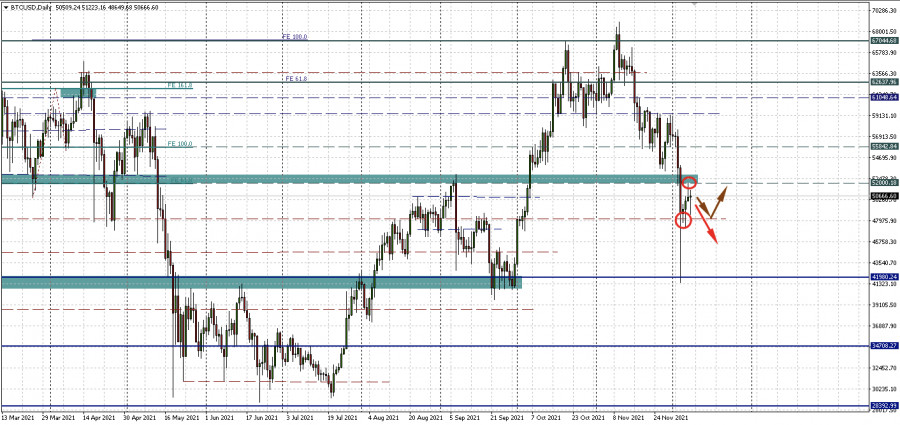 The material has been provided by InstaForex Company -
www.instaforex.com