The main sensation in October was the rise in oil prices, which, contrary to forecasts, updated multi-year highs, which came as a complete surprise to many. However, in this article, I will not analyze the reasons for the rise in prices, but I will consider our reaction to the negative outcome of the event, which seemed very likely and obvious even at the beginning of September.
First of all, let's define that losses in trade and investments are normal, because no one knows the future, and we work in a probabilistic space. Therefore, it is not even important for us where the price went, but how we react to a position that goes in the direction opposite to an open deal. If we calmly accept the loss and continue to work further, this is correct, it should be so. If we continue to persist in our delusions and instead of cold-blooded calculation we begin to hope for a miracle, fearing to admit that we are wrong, then the consequences of our actions will inevitably lead to large, fatal losses.
At first glance, it seems paradoxical, but it is the art of "changing shoes" that determines whether we will earn money in the markets or continue to constantly lose money. That is why the rules of money management form the basis of any profitable trading system, and everything else - indicators, graphical patterns, analyst forecasts, this is an appendix to these rules.
I apologize to the reader in advance for the mentoring tone, but based on the practice of communicating with investors and traders, we have to state that the most common reproach on their part is that an analyst or consultant changes his shoes in a somersault and changes his forecast. I want to ask: how could it be otherwise? If the direction of movement has changed, how should the trader act? Continue to persist in your delusions?
A typical scheme of a novice trader's work - without having a trading system, after listening to or reading an analytical forecast, he opens a position of a huge size, and when the position moves in the wrong direction, instead of closing it on a stop order and fixing losses, he begins to multiply losses, move stop orders and make claims to anyone but to himself.
The absence of a trading system, the absence of money management rules, and an incorrectly predicted direction are three components of one mistake, two of which lie on the trader himself. Think about this before taking into account the forecast of any analyst or even a reputable institute. After all, only you are responsible for your money, and any article, including this one, is not an individual investment recommendation.
There is such a division of the US Department of Energy, called the Energy Information Agency, abbreviated as US EIA, the main source of information about trends and the direction of movement of energy prices. Possessing high-class professionals, huge arrays of statistical data, high-performance computing capacities, the Agency publishes a short—term forecast every month - Short Term Energy Outlook, which assumes the direction of oil price movement for the future from one to two years. This forecast is used by many companies, banks, analysts, investors, and traders, including me, in their work. Let's compare the September and October forecast of this agency.
Here is what the US EIA wrote in its short-term forecast in September 2021 regarding oil prices. "We expect Brent prices to remain close to current levels for the rest of 2021, averaging $71 per barrel, in the fourth quarter of 2021. We expect that in 2022, production growth in OPEC+ countries, dense oil in the United States, and in other non-OPEC countries will outpace the slowdown in global oil consumption and contribute to a decline in Brent crude oil prices to an average annual level of $66 per barrel." (Fig.1)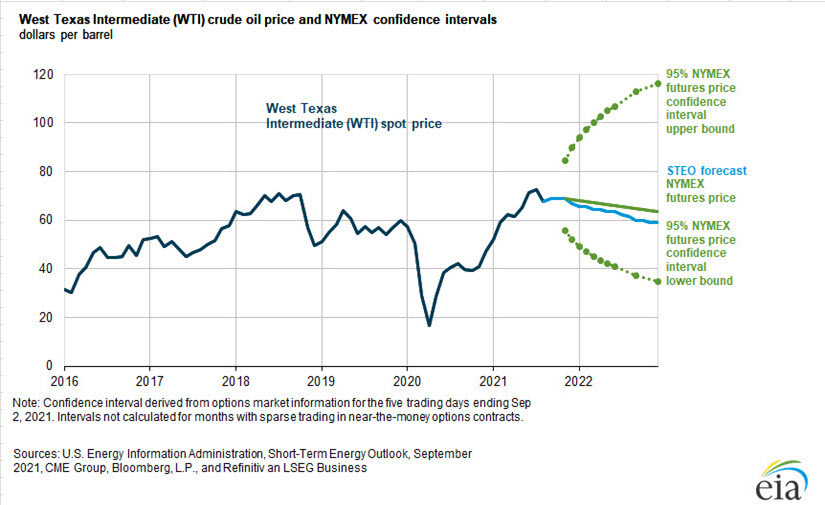 fig1: Forecast of the dynamics of oil prices from the US EIA in September 2021
Now let's compare the September forecast with what the agency wrote in its forecast published on Wednesday, October 13th. "We expect Brent prices will remain near current levels for the remainder of 2021, averaging $81/b during the fourth quarter of 2021, which is $10/b higher than our previous forecast. The higher forecast reflects our expectation that global oil inventories will fall at a faster rate than we had previously expected owing largely to lower global oil supply in late 2021 across a range of producers. In 2022, we expect that growth in production from OPEC+, U.S. tight oil, and other non-OPEC countries will outpace slowing growth in global oil consumption and contribute to Brent prices declining from current levels to an annual average of $72/b." (fig. 2)
Within just one month, the error was about 15%. In September, it was assumed that oil reached its maximum, and within a month it added another $10 to its price. I can't blame the Agency's employees for the incompetence, it's just that not everything can be calculated even on supercomputers. However, those traders who sold oil without taking into account the possible negative scenario of the situation, simply relying on the authority of a structure respected by all, faced disappointment and significant losses, which continue to increase at the moment.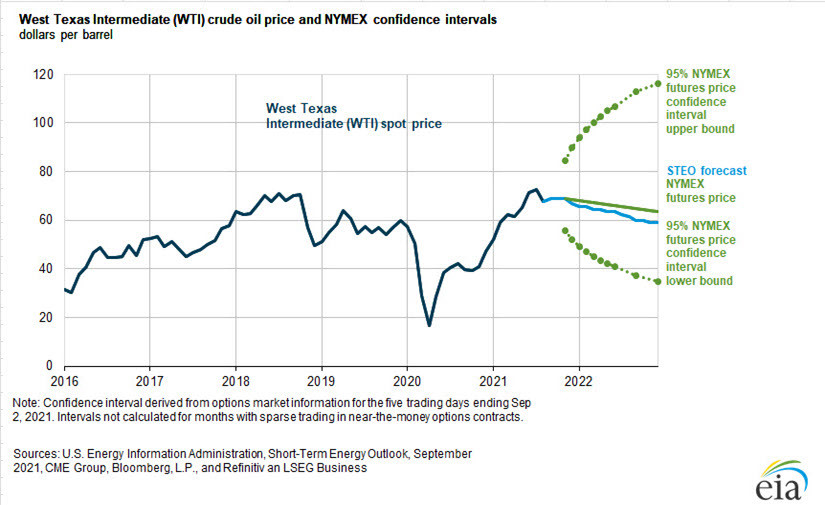 Figure 2: US EIA Oil Price Forecast for October 2021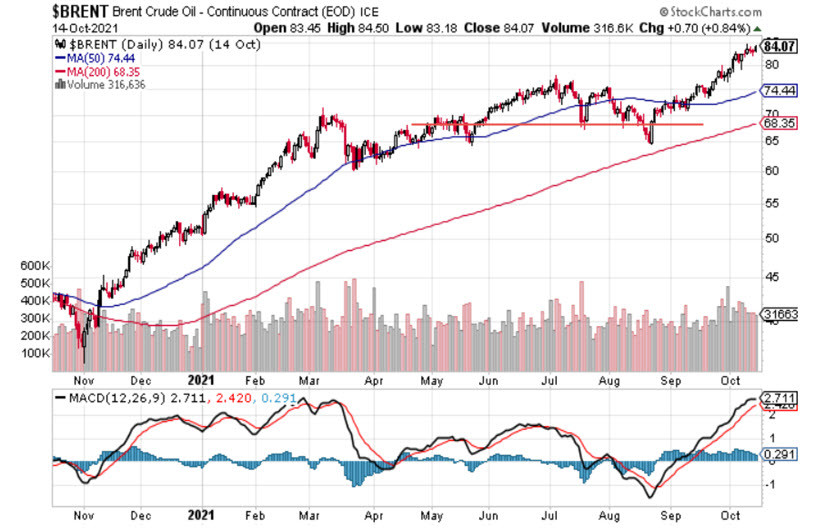 Figure 3: Dynamics of Brent Crude Oil Price
We can, of course, express our indignation at the fact that the agency made a wrong forecast and continue to try to stop the growth of oil with our money, selling it against the trend, but I think that this is a futile occupation, because the money may simply not be enough. After the quote broke the "double top" formed in June-August, the prospects for oil may be very bright, and now there are no patterns on the chart, except for overbought, suggesting a trend reversal and a decline in oil prices (Fig. 3). This does not mean that the decline will not occur in principle, it means that the probability of growth is now higher than the probability of decline. At the same time, we should not forget that even a small probability tends to be realized sometimes.
However, when considering buying opportunities, we should remember that oil can fall much faster than it can rise, which means that compliance with the rules of capital management and setting stop orders are the necessary conditions without which we can again find ourselves at a broken trough. Be careful and follow the rules of money management.
The material has been provided by InstaForex Company -
www.instaforex.com