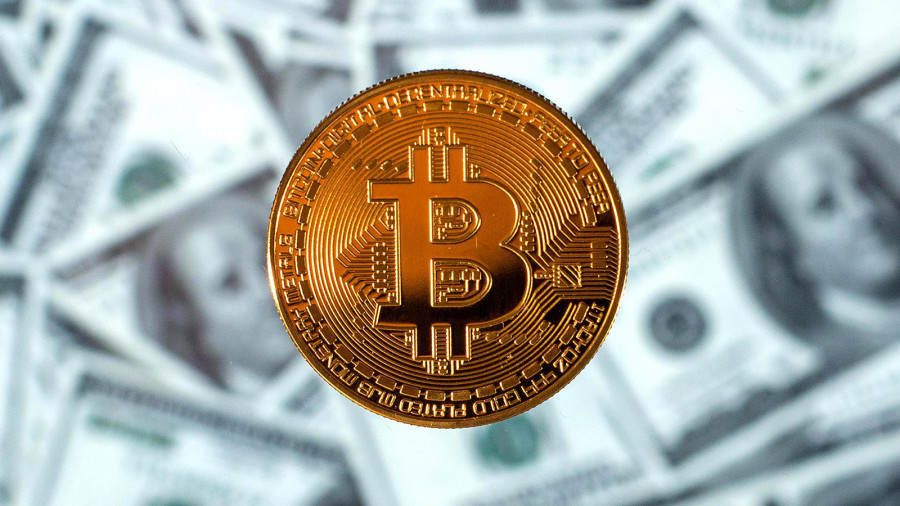 The bitcoin cryptocurrency rose by $ 5,000 on Friday and is now around the $ 48,000 mark per coin. We already said yesterday that the bitcoin exchange rate had overcome the descending trend line and the Ichimoku cloud on the 4-hour timeframe, so it is a justified strategy to expect further growth now. Nevertheless, the level of $ 48,682 now lies on bitcoin's path to new heights, and until the bulls manage to gain a foothold higher, bitcoin may lead to a small correction. Recall that the level of $ 48,682 is the last local maximum.
Not so long ago, Ray Dalio, the founder of the Bridgewater Associates foundation, said that regulators would sooner or later "strangle" bitcoin, as it would prevent them from controlling all financial flows. The founder of the Melanion Capital fund, Jad Comair, disagrees with this opinion. In his view, at the moment, many Americans have invested in bitcoin, and its ban may lead to negative consequences in the economy. "I don't think any developed country, like the United States or any of the members of the Big Seven, will take such a serious step," Comair said. He also noted that most governments impose certain restrictions and tighten regulations not to ban bitcoin but to protect investors. And proper regulation of the cryptocurrency segment will only help in its development. Comair also gave his forecast regarding the future value of bitcoin. In his opinion, the cryptocurrency will never drop to 0, and in the future, it may grow to $ 500,000 per coin. Comair also voiced a rather widespread opinion that gold is much worse than bitcoin as a hedging instrument. In addition, gold mining causes much more environmental damage than bitcoin mining.
It also became known that the experiment with bitcoin in El Salvador can still be called a failure. The government, we recall, allocated each Salvadoran $ 30 in bitcoins to popularize the cryptocurrency within the country. However, instead of using bitcoin for calculations, Salvadorans either try to speculate on it or immediately withdraw it into dollars. According to Bloomberg, everyone is engaged in such business, from teachers and drivers to business owners. However, most country residents still immediately withdraw bitcoin into dollars, bypassing the government's condition that at least one transaction must be made before being withdrawn into cash. Salvadorans send bitcoin to their relatives or friends, who immediately send it back, followed by a withdrawal in dollars. Also, Bloomberg reports, the Chivo application (an electronic wallet where bitcoins are credited) breaks down very often, so Salvadorans cannot pay for goods and services with bitcoin at any time. Experts also report that the experiment of President Nayib Bukele is very risky for himself since if people start losing money on bitcoins, it will lead to a drop in his support by the population.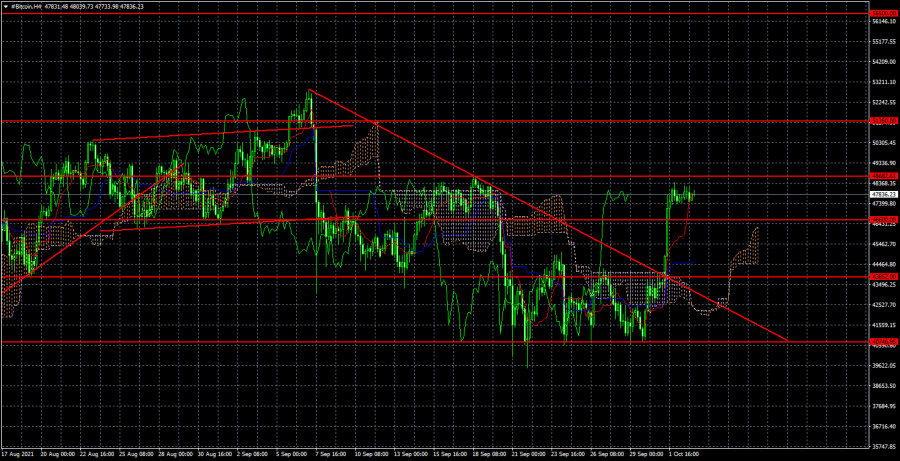 The trend on the 4-hour timeframe changed to an upward one after the price was fixed above the descending trend line and above the Ichimoku cloud. There is no ascending trend line now, but there is a level of $ 48,682 - the last local maximum, from which a rebound is very likely. If there is a rebound, then a new round of downward movement with goals is possible $ 46,600, $ 43,852, $ 40,746. If the $ 46,862 is overcome, then we continue to buy with a target of $ 51,350.
The material has been provided by InstaForex Company -
www.instaforex.com