The price of the yellow metal actively declined on Wednesday, against the backdrop of the growth of the US dollar and the yield of US government bonds. Market analysts explain the bright positive dynamics of the national currency of the United States by the approaching release of the long-awaited report from the US Department of Labor. Its release is scheduled for Friday.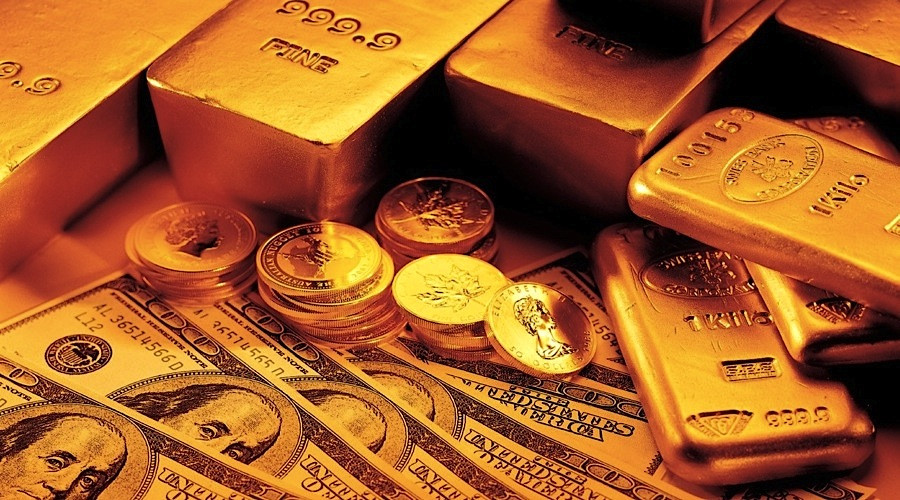 So, at the time of writing, the price of gold sank by 0.6% - to $1,749.4 per troy ounce - and continues to balance below the technical mark of $1,750 per ounce. At the same time, the price of the December silver futures fell by 1.68% to $22.2 per ounce, palladium lost 1.37% and is trading at $1887.3 per ounce, and the cost of platinum fell by 1.52% to $947.2 per ounce.
The main incentive for strengthening the negative dynamics of the precious metals market on Wednesday was the data on the strengthening of the US dollar against alternative currencies, in particular the yen and the euro. Thus, the dollar exchange rate against a basket of currencies of six countries – the leading trading partners of the United States – increased by 0.11% to 94.08 points.
Today, traders are aggressively buying up the dollar, hedging the risks of an increase in inflation and a decline in economic growth. Traditionally, the strengthening of the position of the US dollar – the basis for calculating the value of exchange-traded commodities (including precious metals) - makes gold less attractive for investment and not as accessible as before for holders of alternative currencies.
Another downward factor for gold's quotes in the future may be the data on unemployment in the United States, which is set to be released on Friday. In addition to this indicator, data on new jobs in the country will be announced on the last working day of the current week. According to preliminary scenarios of analysts, the unemployment rate in America in the past month decreased to 5.1% from 5.2% in August, and the number of jobs excluding the agricultural sector increased by 473,000.
Some analysts believe that, even if Friday's data coincides with the predicted ones, some leaders of the Fed may see this as fulfilling all the conditions for starting the processes of curtailing incentives. This state of affairs will undoubtedly become an additional downward factor for gold's position that is already unstable.
Market analysts believe that until the release of this long-awaited statistics by investors, the value of gold will be in a narrow price range from $1,750 to $1,785.
The material has been provided by InstaForex Company -
www.instaforex.com