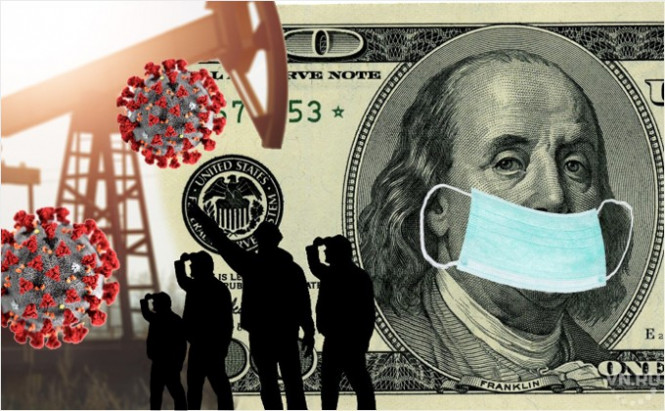 On Tuesday, global oil prices steadily decline amid the concerns of investors about the short-term prospects for demand for raw materials during the COVID-19 pandemic.
As a result, the price of February futures for the North Sea Brent blend fell by 0.84% to $48.38 per barrel. These contracts fell by 0.9% to $48.79 per barrel at the close of the session on Monday.
The price of January WTI oil futures fell by 0.74% to $ 45.42 dollars per barrel. On Monday, futures fell 1.1% to $ 45.76 a barrel.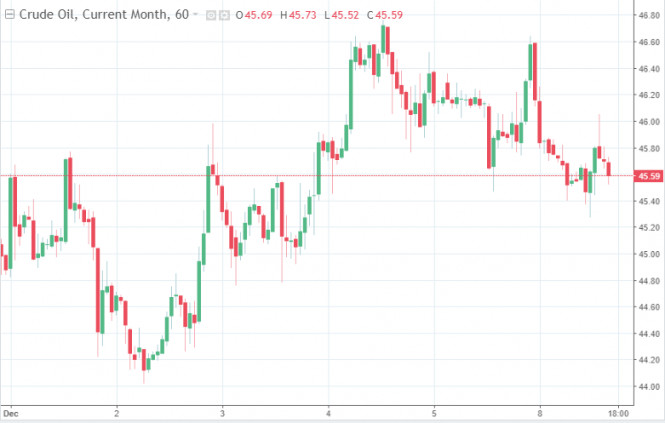 At the same time, the price of black gold this week continues to move away from the maximum indicators reached for many months before. News about effective vaccines, which seriously supported the demand for risky assets in November, is subsiding more and more every day, replaced by fear of the deteriorating epidemiological situation in the world.
The coronavirus statistics from the United States, where the daily increase in infected people has broken the 100,000 mark, is particularly frightening. Last Friday, the highest number of cases of infection since the beginning of the pandemic was reported – almost 228,000 were detected per day, and last weekend the figure reached 225,000 new cases. Alarming statistics have forced the authorities of individual states to introduce even stricter quarantine restrictions. Ergo, additional isolation in Los Angeles and San Diego was declared mandatory.
In addition, American infectious diseases experts fear that the spread of COVID-19 in the United States after the Christmas holidays may become even more widespread than after the Thanksgiving holiday. And this is despite the fact that the number of infected people in the country has increased significantly in the week after the celebration of the national American holiday!
The situation with the pandemic in Europe, unfortunately, can hardly be called more rosy. The re-introduction of travel restrictions in many European countries clouds the forecast for a recovery in fuel demand and has a very negative impact on market sentiment.
Meanwhile, Iran is preparing to launch full production and export of black gold within three months if US sanctions are eased. Many experts are surprised that in its plans, Iran does not consider the already existing serious pressure on the market due to a significant excess of supply.
The material has been provided by InstaForex Company -
www.instaforex.com