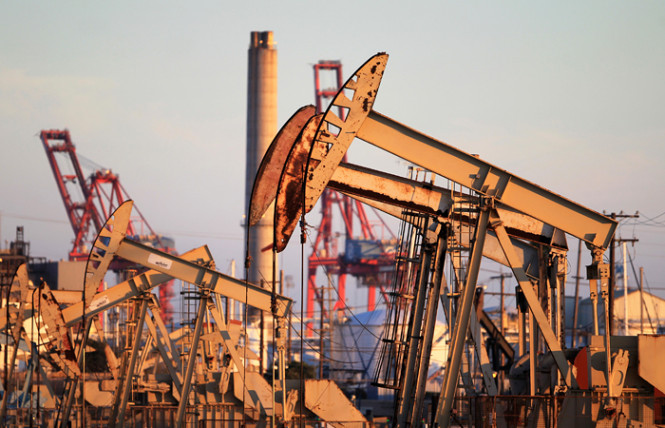 The crude oil market saw a decline in the value of leading benchmark grades Monday morning. On Friday, a slight increase was recorded which gave investors hope for positive prospects.
Last week, the Norwegian Oil & Gas Association of Norway was able to make progress on the issue of signing an agreement on employee remuneration. Recall that due to earlier disagreements between the company's management and the Lederne trade union, a mass strike of workers took place, which lasted from September 30. Protest movements led to a drop in the level of raw material production in the country by 330,000 barrels per day. If all this was not stopped in time, the reduction could reach 1 million barrels per day.
Oil companies located along the Gulf of Mexico in the US can finally assess the damage caused by hurricanes. Last week, the weather condition did not allow them to work in full force which also caused a destructive effect on oil production plants. Now the main tasks of oil workers are to calculate the cost of repairs and gradually restore production of raw materials.
According to the Bureau of Safety and Environmental Management of the US Department of Interior, almost all production facilities in the Gulf of Mexico, or rather 91% of installations, stopped operating last Sunday. Of course, against this background, there was a slight recovery in the level of demand for raw materials, which has recently been under pressure.
Meanwhile, the Libyan oil company issued a statement on Sunday on the resumption of operation of the largest field for the production of raw materials ("Sharara"). According to experts, its capacity is approximately 300,000 barrels per day. The country's authorities intend to increase production to the maximum within ten days, which, of course, will be negatively perceived not only by experts and analysts, but also by market participants who understand the difficult situation of demand for black gold. The increase in the price of oil on the market is likely to remain under serious pressure. Moreover, this will be an additional problem for OPEC.
There is already enough negativity on the market. It became known last week that the number of oil production plants in the US increased by four units, which now totals to 193 units. And this is not the first growth in recent years. For three weeks in a row, there has been an increase in this sector, which also does not have a positive effect on investor sentiment.
The price of futures contracts for Brent crude oil for delivery in December on the trading floor in London fell 0.77% or $0.33, which moved it to $42.52 per barrel. Friday's trading session also ended with a decline of 1.1% or $0.49.
The price of futures contracts for WTI light crude oil for delivery in November on the electronic trading platform in New York also went down by 0.79% or $0.32, which moved it to $40.28 per barrel. This brought it close to the strategically important level of $40 per barrel. Friday's trading also ended with a decline in the price by 1.4% or $0.59.
According to the results of the week's work, oil brands still managed to trade in positive territory as Brent was able to grow 9.1%, while WTI increased by 9.6%.
The material has been provided by InstaForex Company -
www.instaforex.com