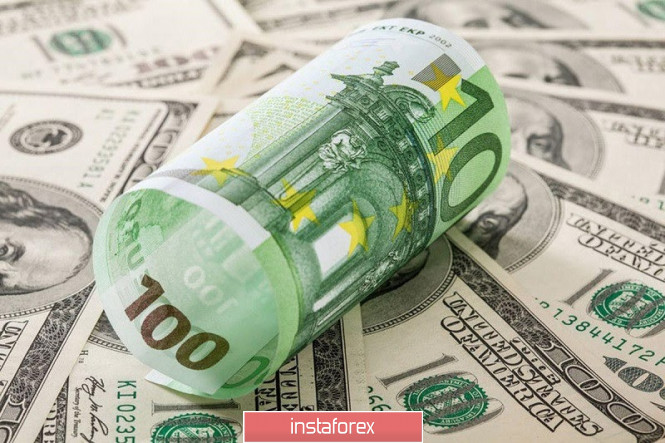 Euro bulls played positive statistics, US President Donald Trump's recovery has already been taken into account in prices. However, it is worth noting that he has not completely recovered from the virus, which means that his condition may well deteriorate. This is not just an assumption, this is the warning issued by the chief infectious diseases specialist of the United States.
However, Trump is optimistic and is preparing to participate in the next debate, which is scheduled for October 15. Accordingly, there is a positive reaction from investors, and risk appetite is improving.
The main currency pair was close to 1.1800 today. Buyers have not yet managed to test this level, but the chances are quite real. Due to the current circumstances, we can consider the euro's growth to the value of 1.1830 against the dollar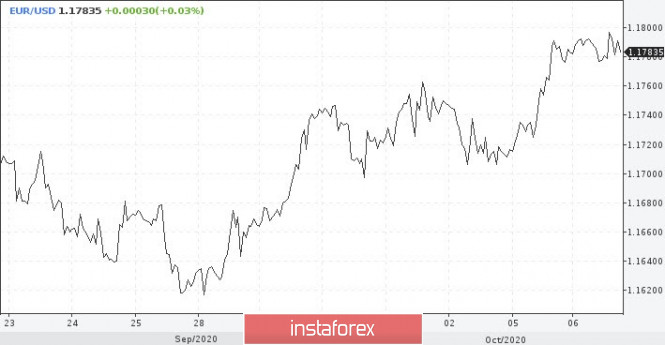 Traders who bet on the dollar's fall against the euro expect that America will launch a new flow of liquidity. This may happen at the last moment before the election, in the process of a deal between the White House and the Democrats. In the worst case, after the elections, which the Democrats are likely to win.
A pullback to the downside is also possible for the EUR/USD pair. The first target in this case will be 1.1750 and 1.1740. Speeches from the heads of two major central banks, Christine Lagarde and Jerome Powell, added uncertainty for euro buyers on Tuesday. It is important for markets whether they will affect monetary policy.
The ECB chief made it clear to markets that the economic recovery in the eurozone has lost momentum. The restrictive measures imposed in some countries, such as Spain, France and Germany, suggest a further deterioration of the macroeconomic climate in the coming weeks..
The European Central Bank may lower expectations for inflation and economic growth in December, when it releases updated forecasts. In the absence of a positive shift, that is, if there is no medicine or vaccine for the coronavirus, the regulator will have to act. Financial officials may take new measures to limit short-term deflationary risks.
All this will result in a revision of the inflation target or an increase in the volume of the asset purchase program. This scenario will become more justified when the EUR/USD pair returns to the 1.20 area. Earlier, when this happened, the ECB carried out verbal interventions in order to contain the euro's growth.
Meanwhile, currency strategists for the most part consider it unjustified that the euro has been rising in price in recent months. The current situation does not imply a strong weakening of the dollar and the growth of the single currency. The euro is expected to fall to 1.1300 by the end of the year. The ECB must take additional measures in response to dangerously low inflation, which continues to decline.
The material has been provided by InstaForex Company -
www.instaforex.com