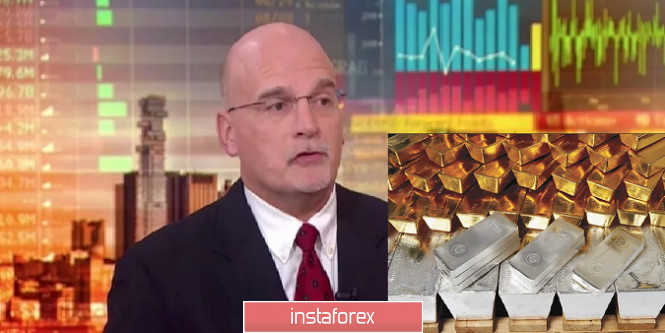 Bloomberg Intelligence forecasts gold to surpass silver by the end of the year, saying that it could also reach a price of $ 4,000 by 2023.
"The soft policy of the US Fed provides a solid foundation for gold, and less so for silver and copper. Industrial metals are dependent on additional financial stimulus and global economic recovery, but are increasingly vulnerable to a normal return to the stock market average, " Mike McGlone, senior commodity strategist at Bloombers, said.
After surpassing a price of $ 2,000 an ounce, gold was stuck trading in a range between $ 1,900 to $ 1,990 an ounce. "Despite a few weeks hiatus from mainstream price action, gold still performs better than silver in the second half of the year," noted McGlone.
For silver to consistently outperform gold for the rest of the year, the market needs to see a combination of rising bond yields, a peak in the dollar, declining stock market volatility and continued global economic growth. However, according to Bloomberg Intelligence, such a scenario is unlikely.
"By the end of the year, gold should continue to rise, especially compared to silver, copper and non-ferrous metals, which we believe are more at risk from a volatile stock market and slowing global growth," McGlone said. "If stock prices decline, gold's advantage should increase as non-ferrous metals come under pressure," he added.
Thus, the bullish rally in gold is just beginning. Since it bottomed out around $ 700 in 2008 and peaked around $ 1,900 in 2011, growth at a similar rate of 2.7 times may occur by 2023. Therefore, this year's closing price of about $ 1,470 could reach $ 4,000 by that year.
In addition, the stock market will play a large role in gold's rise in the future, especially when investors turn towards the yellow metal.
"Historically, stocks end up in a bear market. The rapid rise in stocks over the past few years has left gold on the sidelines. The outlook for gold appears to increase in the event of an extended period of asset class swaps, " McGlone said.
Despite this, Bloomberg warned that $ 2,000 an ounce would prove strong resistance for bulls, as the yellow metal looks overbought.
Some of the main factors that support gold include the soft ECB policy, uncertainty over the V-shaped economy recovery, fiscal stimulus and stock market volatility.
The material has been provided by InstaForex Company -
www.instaforex.com