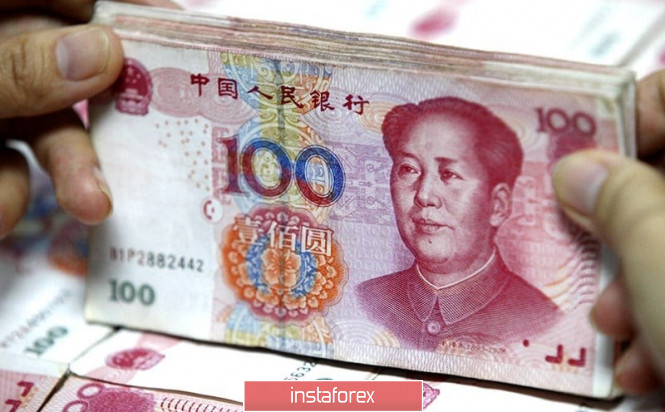 According to the latest news from China, the country does not intend to make weapons of mass destruction from the national currency. In other words, the authorities will not use the yuan in an aggressive and unrestrained policy towards the United States of America. At the same time, the level of tension between Beijing and Washington is not taken into account.
Most likely, the Chinese authorities are trying to take a completely different path, which is not related to the volatility and instability of the currency. On the contrary, the government wants to make the yuan another reserve currency with a high level of confidence and low volatility. This is a new trend that the foreign exchange market has not had to face before.
So far, the US dollar is the main reserve currency of the world. Nevertheless, China is ready to take unprecedented steps that can bring the yuan to the international scene as a widely used currency.
Until recently, the US authorities were distrustful of the national Chinese currency, while accusing the country's government of artificially reducing the exchange rate of the yuan. In addition, many analysts point to the fact that a not too strong yuan can lead to an increase in exports in the country, and this in turn becomes a significant competitive advantage in international markets.
The US authorities have repeatedly accused Beijing of deliberately manipulating the yuan in its own interests. Recall that last year, Washington attacked Beijing for allegedly deliberately bringing the value of the national currency to the lowest and psychologically important mark of 7 yuan per dollar.
Now the situation is particularly acute, since geopolitical tensions are also coming to the fore. The new stage of the escalation of the conflict between the United States and China makes currency market participants nervous, although they are already afraid of the complex epidemiological situation in the world regarding the coronavirus pandemic.
America cannot come to terms with the national security law of Hong Kong. Last Tuesday, the US leader made a statement that he had decided to remove the special trade regime that previously existed from Hong Kong. In addition, a document was signed on special sanctions against Chinese officials who are involved in the ratification of the national security bill. Another indication of the escalating situation was the introduction of visa restrictions for a number of companies from China. However, China did not wait for a response and has already made comments on this issue. The cold war continues, which means that the exchange rate of the national currency can be extremely unstable against this background.
Meanwhile, Chinese authorities are steadily continuing to move towards internationalization of their currency, and some of its results are already visible. Thus, China's assets are increasingly appearing in the area of international markets, and this in turn causes the need for foreign investors to use the yuan.
China's national currency is traded at 6.9868 yuan per dollar this morning.
The material has been provided by InstaForex Company -
www.instaforex.com