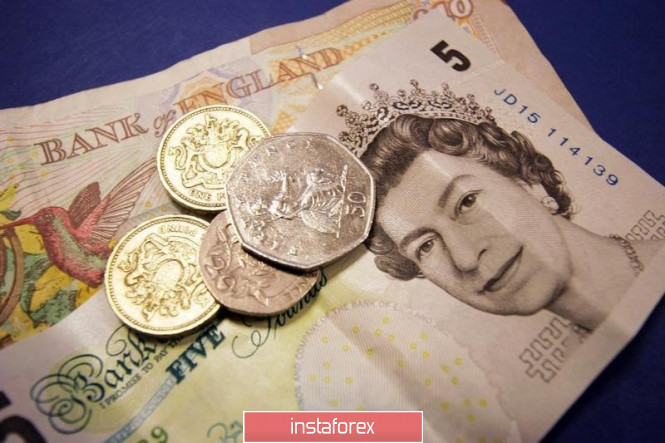 The national currency of Great Britain continues to feel confident enough against the background of the weakening of the US dollar. The sterling value is approaching the strategically important level of 1.30 dollars per pound.
This morning, the sterling jumped again and managed to gain 0.3% against the US dollar. However, the pound did not show any significant dynamics against the single European currency and remained unchanged. The reason for the sterling's excitement and the dollar's fall lies in the difficult epidemiological situation in the United States of America, where the growth of coronavirus infection has not been stopped. It seems that America is fighting COVID-19 one on one, while the rest of the world was able to cope with the pandemic.
The pound has already reached 1.29 dollars, which has put it at its highest level over the past five months, coming close to pre-crisis indicators, which, it should be noted, were still not the highest in history. What is alarming is the fact that the pound remains unchanged against the euro at 90.66.
At the same time, the daily volatility of the pound against the US dollar is also increasing. So, its level has already reached the highest values for the last month and a half and is already within 11%.
However, this does not cancel out the growth of interest in the national currency of the UK, which is provided by the revision of some currency risks associated with the fact that the cost of securities in the country in the second month of summer decreased. Hedge funds were the most active buyers of sterling on the market.
However, many experts are still inclined to believe that the pound's popularity became obvious after the US currency entered a stage of decline and began to show weakness day by day.
According to analysts, the pound's growth is affected by the level of economic recovery from the impact of the coronavirus pandemic. Thus, the US economy is clearly not coping with this, while the European economy is doing very well. At least, no grandiose problems have emerged lately. Moreover, it is increasingly likely that the European region will be able to avoid a serious second wave of coronavirus, which means that the negative impact on the economy will also be less severe.
In support of this, we can add that data from Europe has been encouraging. This allows us to hope that next year will also be quite good and deep failures will not happen. But such a statement is still difficult in relation to America.
Thus, the strategic mark of the pound at 1.30 dollars per sterling is very close, which will become a reliable support point for further upward movement.
The material has been provided by InstaForex Company -
www.instaforex.com