The world markets are once again starting to be shocked by a situation, which is not related to any economic news or the publication of economic statistics. All the attention of the audience was drawn to the escalation of tension on the Korean Peninsula and the outbreak of coronavirus infection in China.
On the contrary, the events of the economic plan this week were extremely positive and caused another round of demand for risky assets. The news about Fed's additional broad stimulus measures, as well as the promise of D. Trump to start implementing many infrastructure projects at the expense of the budget, were greatly welcomed by investors, which led to a weakening dollar in the currency market.
But what is interesting is that, the dollar, although has declined in general, is not significant, and it should be recognized here that the existing common problems for all regions of the world as in Asia, Europe and the two Americas, which are strictly correlated with the influence of coronavirus infection and its consequences in the first place, cannot fully exert the expected significant pressure on the exchange rate of the US currency. In addition, the investors' perception of the dollar as a safe haven currency and its associated dynamics with the movement of the stock market in the United States does not allow it to "go" into free float. However, despite this state of affairs, we still believe that as soon as real vaccines against COVID-19 appear in the near future, it will be "untied" from the dynamics of the US stock market, which will receive a strong portion of optimism and continue to rally with renewed strength.
In the meantime, consolidation in the currency market will most likely continue, at least until the end of this week while the topic of tension on the Korean Peninsula and the worsening outbreak of coronavirus disease in Beijing will be featured in the top news. In addition to these events, investors' attention will also be drawn to the final decision of the Central Bank of Switzerland and the Bank of England on monetary policy. As for the results from the meetings, no changes should be expected. Rates, as well as monetary policy, will remain unchanged.
Forecast of the day:
The EUR/USD pair is likely to consolidate in the side range of 1.1210-1.1400 amid the worsening situation with coronavirus in China and the USA. It is recommended to purchase pairs from the lower boundary of this range.
The GBP/USD pair is also consolidating in the range of 1.2480-1.2800 amid expectations of a final decision by the Bank of England on monetary policy, as well as an aggravating factor with the situation with COVID-19 in America and China. We believe that this picture will continue today. It is also recommended to purchase pairs from the lower boundary of this range.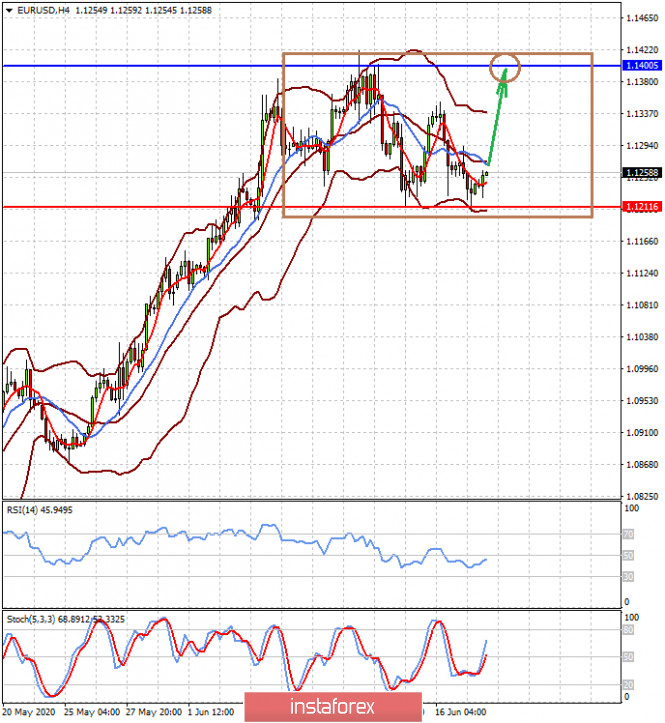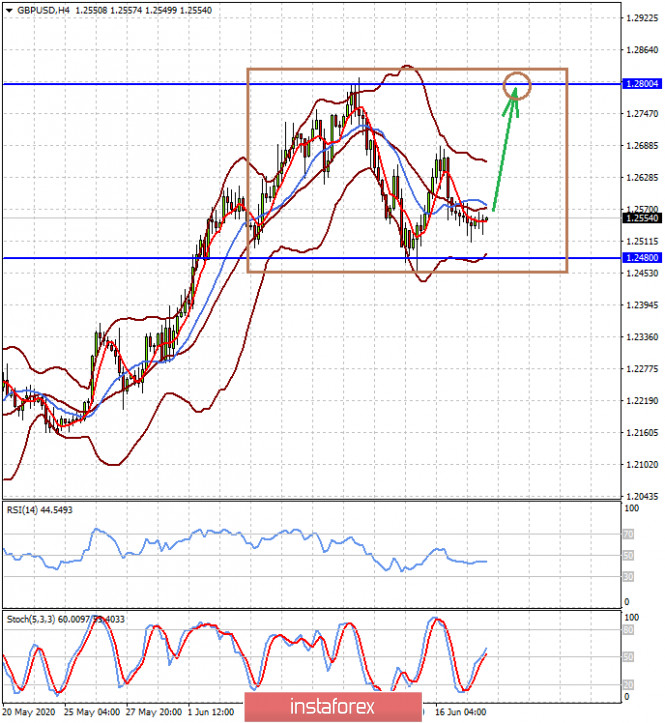 The material has been provided by InstaForex Company -
www.instaforex.com