The pair has formed an accumulation zone over the past five days. The boundaries that will hinder further movement are the extremes of the previous week. The upper reference point is the weekly CZ 1.4350-1.4319. Support is the weekly control zones of 1.4037-1.4007. Tests of the specified zones should be perceived as an opportunity to search for deals inside the range.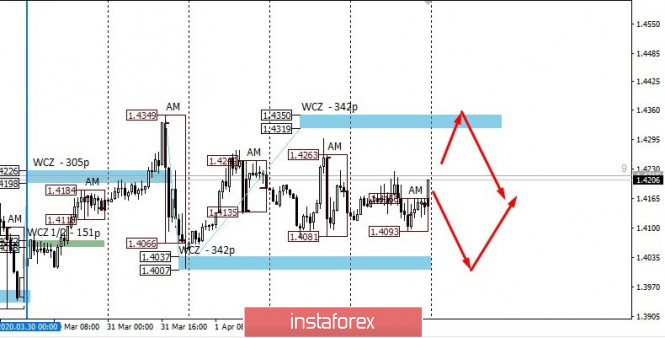 Work within the framework of the flat involves inputs and outputs at its boundaries so that transactions will be limited to the range.
To exit the flat, you will need to consolidate the pair above one of the weekly control zone positions during the US session. This will allow you to change the trading style to an impulsive one. Closing trades above 1.4350 will allow you to consider medium-term purchases, while a consolidation below 1.4007 will indicate the beginning of a change in the medium-term momentum to a bearish one.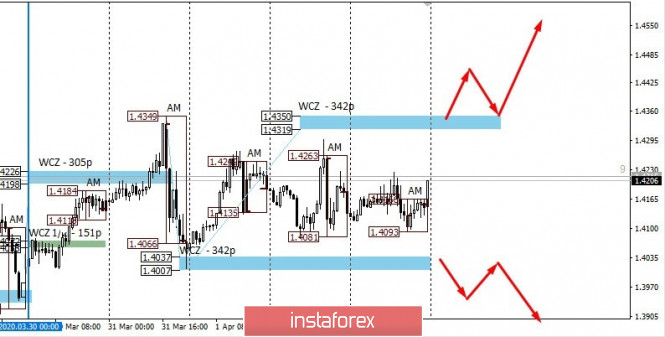 Daily CZ - daily control zone. The area formed by important data from the futures market, which changes several times a year.
Weekly CZ - weekly control zone. The zone formed by important marks of the futures market, which changes several times a year.
Monthly CZ - monthly control zone. The zone, which is a reflection of the average volatility over the past year.
The material has been provided by InstaForex Company -
www.instaforex.com