Trading closed within the WCZ 1/2 1.0827-1.0818 yesterday. This compels us to consider options for working, both in buying and selling. Today, the first support is WCZ 1/4 1.0816-1.0811. If testing this zone results in forming an absorption pattern, then purchases will come to the fore. The main goal of growth will be the weekly control zone of 1.0927-1.0909.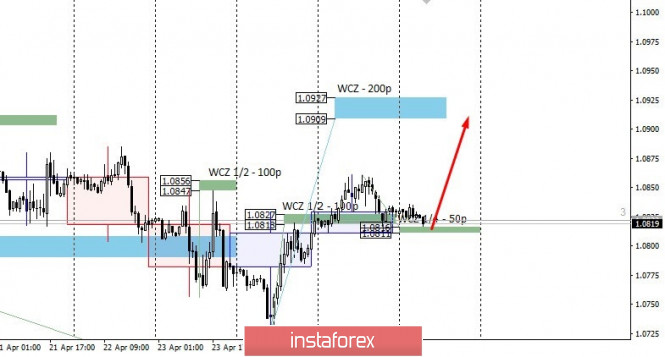 Work in the upward direction could become the main one this week, so the volume must be calculated with the prospect of partial consolidation and moving to the average period.
An alternative model will develop if trade occurs below the WCZ 1/4 when the European session opens. This will allow us to consider selling, the goal of which will be last week's low. It is important to understand that the decline has an average momentum, so the probability of updating the annual low is still high.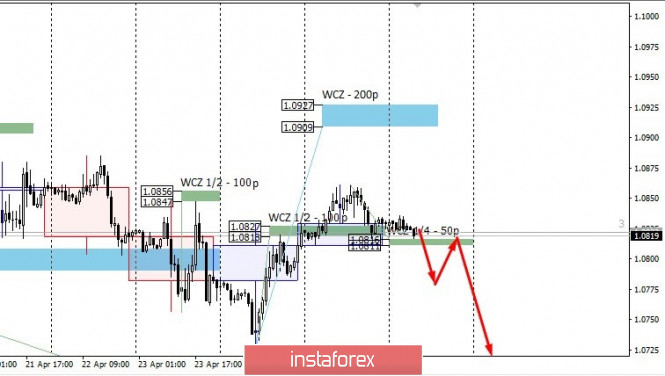 Daily CZ - daily control zone. The area formed by important data from the futures market, which changes several times a year.
Weekly CZ - weekly control zone. The zone formed by important marks of the futures market, which changes several times a year.
Monthly CZ - monthly control zone. The zone, which is a reflection of the average volatility over the past year.
The material has been provided by InstaForex Company -
www.instaforex.com