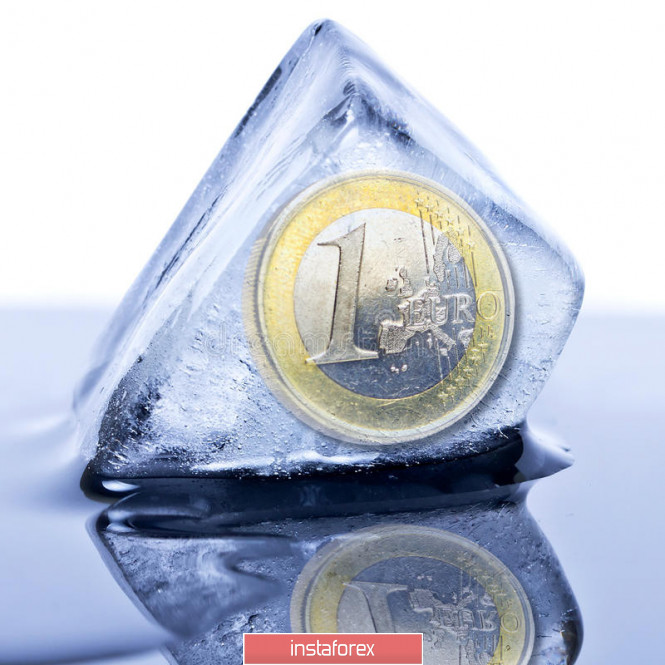 The European currency balances between the strengthening of the US dollar and the economic problems that occasionally shake the eurozone. The current difficulties are being tested by the euro, as it periodically slumps, also seeks to maintain its position, although sometimes it requires tremendous effort.
The current instability of the European economy negatively affects the dynamics of the euro. At the moment, the EUR/USD pair is in stagnation, and analysts are at a loss with further forecasts. Experts believe that the inaction of the Federal Reserve and the ECB contributes to the low volatility of the pair, driving the pair into narrow trading ranges. In this state, the EUR/USD pair may be stuck for a long time, experts said.
Zero rates can provide a bearish service to the European currency if the ECB agrees to introduce them in the near future. This will play into the hands of the Fed, which decided to keep low but stable rates in the long run. If the European regulator introduces negative rates in the near future, this will cause a serious blow to the euro. Such a discrepancy in the monetary policy of leading central banks will greatly weaken the euro and strengthen the position of the greenback.
According to analysts, a downward trend is currently prevailing in the EUR/USD pair. The euro began to fall on Tuesday, November 26, but did not go to the bottom. Yesterday, the EUR/USD pair fell to the level of 1,1012, and today this trend continued.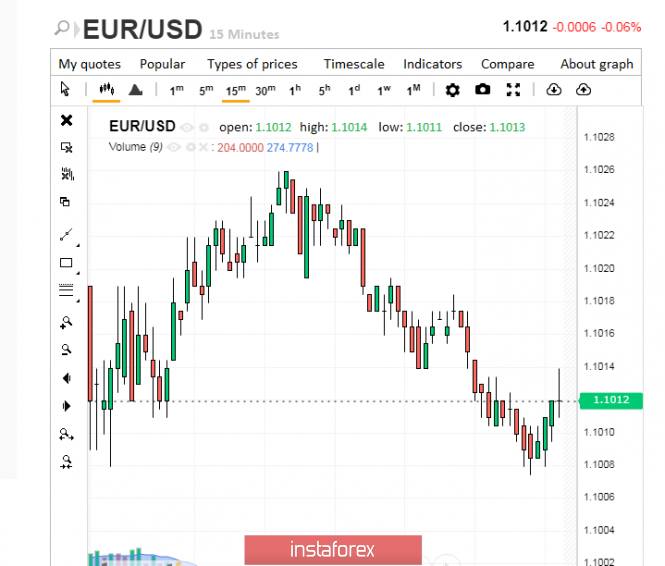 The pair was trading in an extremely low range of 1,1007–1,008 on Wednesday morning, November 27. Experts fear that the EUR/USD pair will reach the bottom, and it will be difficult to stop this collapse.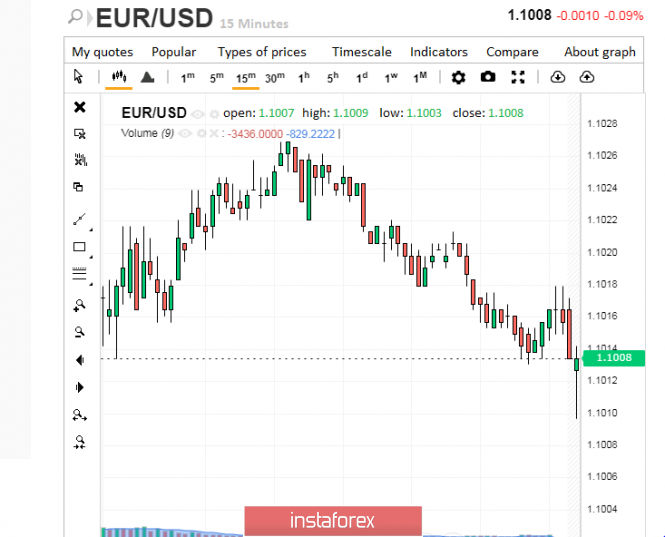 Commerzbank's currency strategists believe that the very low volatility of the euro against the dollar will continue until there is a breakthrough in US and Chinese trade negotiations. However, there is some lull in this field. Earlier in his speech, Fed Chief Jerome Powell reiterated market expectations for a long pause in the cycle of rate cuts. Note that this factor is bullish for the American currency. The duration of this stop will depend on the results of trade negotiations between Washington and Beijing, analysts recall.
The European currency has embarked on a slippery path of economic turmoil, and it is becoming increasingly difficult to follow it. On the one hand, the euro is under pressure from the slowdown in the eurozone economy, and on the other - the strengthening of the dollar. However, experts are confident that the euro will gather strength and overcome the attraction of current stagnation in the EUR/USD pair.
The material has been provided by InstaForex Company -
www.instaforex.com