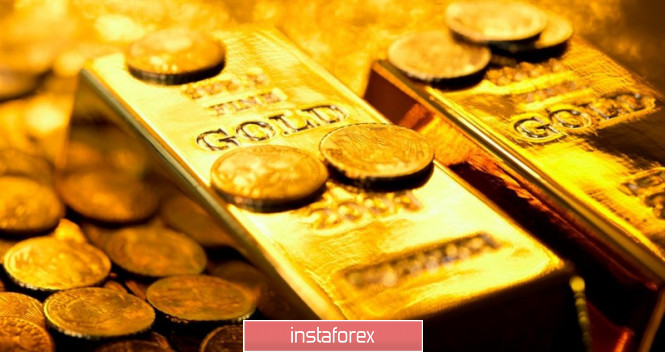 Despite the fact that gold continues to recede from three-month highs amid weakening demand for safe haven assets, the long-term trend in precious metals is upward, as the world is entering a period of global instability.
There are plenty of reasons for this; we will name some of them:
1. The long-term struggle for world leadership between the United States and China, due to the fact that the economic and financial potential of China is growing at a faster pace in relation to America.
2. Another exacerbation of geopolitical tensions in the Middle East, fraught with a major regional war. This scenario may come true in the coming years.
3. The huge volume of debt obligations (public and private), the size of which in relation to the size of the economies of leading countries makes it impossible to repay them in any future. Debts can only be discounted through devaluation and hyperinflation.
Even these reasons may be enough to create a "perfect storm" on the gold market, which will result in a multiple increase in its value over the next 5-7 years.
However, the current situation is such that, despite the long-term growth factors mentioned above, the gold market is "overheated" and has good chances to adjust downward. The end of September seems to be a good time to start such a correction, the goals of which can be seen in the area of $1,400-1,450 per ounce.
However, it is not a fact that the correction will be just that. It is likely that quotes will continue to consolidate in the range of $1,480-1,560 for a couple of months.
It is expected that in the near future gold will either break the level of $1,480 and rush down for a short time, or again go to test the highs in the area of $1,550.
Specialists at TD Securities believe that increasing concerns about the prospects for the global economy will help investors continue to be interested in defensive assets in order to preserve their capital.
The bank predicts that by the end of this year gold may rise in price up to $1,600 per ounce.
According to experts, gold was shattered by the September decision of the Federal Reserve to lower the interest rate by 0.25%, which disappointed the bulls. Nevertheless, the precious metal may end the current year by $1,600 or higher if the US central bank continues to aggressively mitigate monetary policy in October and December. If this trend continues in 2020, then gold may even update the record highs of $1,900 achieved in 2011.
The material has been provided by InstaForex Company -
www.instaforex.com