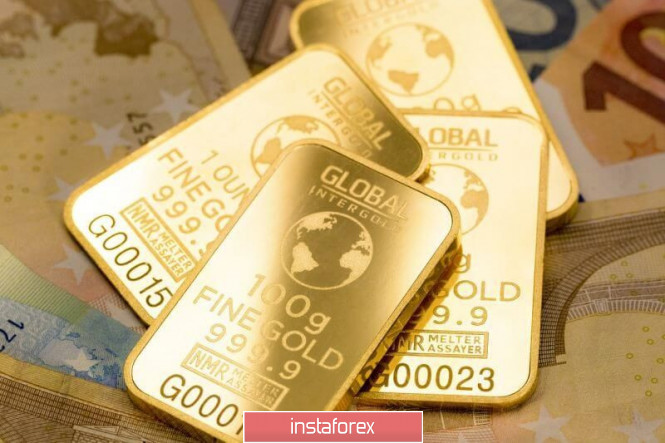 The yellow metal, traded in euros, fell 4% from it recently marked a record high. After gold has reached the consolidation phase, analysts recommend purchasing precious metals for the European currency.
According to analysts, the upward trend in the yellow metal market continues to this day. Amid the growing trend, the price correction is a great chance to increase investment, analysts are certain. The fate of the key support level of gold at $1,500 per ounce will largely depend on the decision of the ECB. On Thursday, September 12, the regulator will announce its new policy. Its decision will be the most important indicator of the precious metal's further dynamics.
For the first time since August 22, 2019, world gold prices fell below $1,500 per ounce. On Tuesday, September 10, precious metals were only $1493 per ounce, which corresponds to €1353. Recall that in early September, the price of gold was at €1,409.99, which was a new record high.
According to analysts at Citi, in the next year or two, the cost of the yellow metal will increase and reach a new high. This record will be the mark of $2000 per ounce. Interest in precious metals is growing due to the monetary policy of leading regulators (the Fed and the ECB plan to lower interest rates and, if possible, resume monetary stimulus programs), as well as due to the purchase of gold by central banks of developing countries.
In the short term, further pricing of precious metals will be significantly affected by the next ECB meeting scheduled for this Thursday. Market participants expect the European Central Bank to reduce the rate on deposits and unveil further incentive measures. If the European regulator continues to pursue a soft monetary policy, then the single euro will depreciate against the US dollar. In such a situation, the cost of yellow metal traded in euros will increase, analysts summarize.
The material has been provided by InstaForex Company -
www.instaforex.com