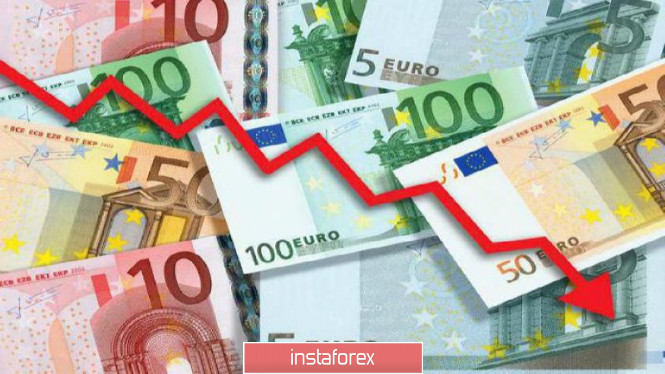 The clouds, gathering over the market in anticipation of the ECB meeting, erupted in thunder in the form of a reduction in interest rates and the introduction of a new policy of quantitative easing. A similar scenario was expected, but pulled down the European currency, analysts say.
After the meeting of the European regulator, the euro plunged, and bonds rose after the announcement of a reduction in interest rates and the introduction of a new program of quantitative easing to support the weakened economy of the region. As a result, the single European currency was around a two-year low. The reason for this was the decision to reduce interest rates to -0.50% and resume the program for the purchase of bonds in the amount of €2.6 trillion in November 2019 at a rate of €20 billion per month. Another decision of the regulator was the introduction of a two-level system of negative rates.
Less than a year ago, the ECB completed a €2.6 trillion quantitative easing program. The regulator made it clear that by the end of 2019 it will raise interest rates. Since then, the ECB has changed the direction of monetary policy, as well as several other central banks. The main goal of the monetary policy of the European regulator is to maintain inflation in the eurozone slightly below 2%. The bank has not been able to achieve this goal since 2013. Inflation in the eurozone amounted to 1% in August 2019. This is the lowest value since the end of 2016, experts emphasize.
In addition, the European regulator lowered deposit rates from a record low of -0.4% to -0.5%. Experts are wary of such a decision, since a decrease in the deposit rate may lead to a short-term strengthening of the euro against the dollar to 1.11–1.12. In the future, the nearest reference point for the euro will be the mark of 1.08 to the US dollar, experts predict. This is possible after the Federal Reserve cuts rates after the meeting scheduled for September 18. After the ECB meeting, the European currency may end the week below the $1.1 mark against the greenback, according to strategists at Nordea Bank.
Since the leadership of the ECB began to signal a weakening monetary policy, the euro/dollar has fallen by 3.5%. To date, the single European currency has fallen by 0.42%. It trades between $1.0959–$1.0960. Analysts admits that the euro could further fall against the dollar.
According to experts, this month the euro reached its lowest level in the last two years. The ECB meeting confused the cards to market participants and left them in suspense regarding the further dynamics of the EUR/USD pair. Uncertainty remains in the market, since it is not known what the new easing of the monetary policy of the regulator will bring for the euro.
The material has been provided by InstaForex Company -
www.instaforex.com