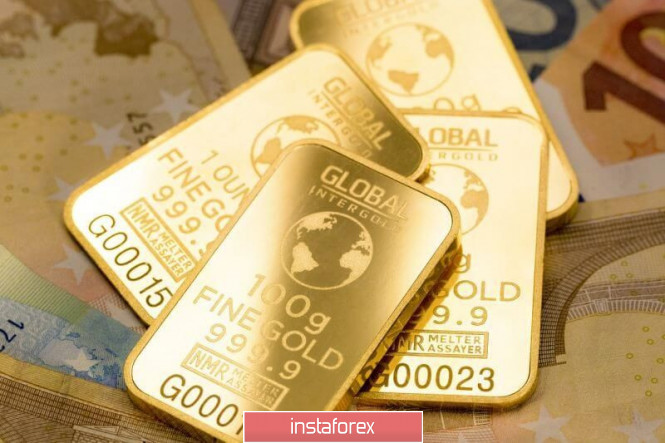 The current situation in the global market contributes to the growth of "gold" sentiment among investors. According to some analysts, clouds are gathering in the economic horizon, which may erupt into a recession and slow down the global economy. Against this background, only precious metals, in particular gold, look like a haven of constancy. Experts cite three arguments in favor of acquiring the yellow metal.
Recent statistics worry most market participants, and many of them are preparing for a crisis.
The crisis is only taking shape, while the central banks, the issuers of world reserve currencies, have almost no tools left to fight it. In a number of countries - Japan, Sweden, Denmark - there are negative interest rates. The European Central Bank, as well as the Fed, for whom a return to the policy of quantitative easing only takes a matter of time, analysts are certain.
The current situation deprives the US currency of the status of a reliable global means of payment. The US dollar has ceased to be considered a "safe haven", thanks to which you can wait out the financial storm. World regulators and major market players are reducing their share of dollars in the structure of reserves and are actively buying physical gold. Experts believe that the reason for this is an extremely unstable geopolitical situation. According to the apt expression of analyst Maxim Blunt, "the genie of protectionism is out of the bottle." This exacerbates the already difficult situation in the global market. "Trade wars are running, their geography is growing. On the verge of conflict were the traditional allies - the United States and the European Union. The US president may impose prohibitive duties against European cars, and the EU authorities promise not to remain in debt. Preparations for the "currency wars" and the "devaluation race" are in full swing," M. Blunt stresses.
The external background is far from ideal, but the largest central banks and the authorities of several countries began to buy gold in an optimistic rush. This contributed to the active growth of its price. Analysts cite three arguments in favor of the yellow metal:
1) reliability and constant demand;
2) high value;
3) the status of the asset - "safe haven" and the associated benefits.
According to M. Blunt, gold is acquired by market players who fear a political collapse that may follow the financial and economic turmoil. In such a situation, the yellow metal will undoubtedly become a "safety cushion" for investors, analysts believe.
The material has been provided by InstaForex Company -
www.instaforex.com