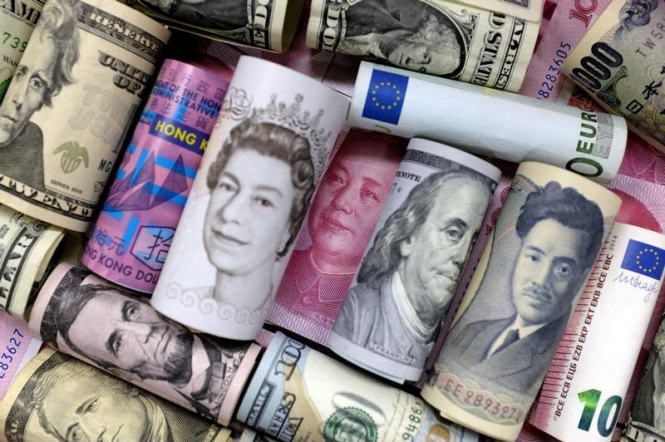 Most likely, the rally for the dollar has ended, the decline in expectations for a rate hike reduced the advantage of the dollar over other currencies. After achieving the best results last year, the dollar lost momentum after the Fed signaled a slowdown in interest rates over the next two years and expressed caution about the US economic outlook. There is every reason to believe that the dollar will lose most of its profits in 2018 over the next 12 months. Currently, all factors contributing to growth, namely, aggressive monetary policy and stable economic growth, have come to naught, and for now, it is difficult to say what could be a kind of cyclical driver for strengthening the dollar.
As for the euro, after losing about 4 percent against the dollar in 2018, it is likely to grow by about 5 percent and will trade at $ 1.20 by the end of the year. The fundamental factors for both currencies have deteriorated. But while the prospects for the euro in this sparring contest look more convincing. But once again we will notice that there is no big trend in favor of one or the other being especially dominant this year.
The fate of sterling will depend on the conditions under which Britain leaves the European Union. We expect that the British pound will rise by more than 8 percent, to 1.38 dollars by the end of the year, compared with 1.27 dollars in trading on Wednesday. If last year the dollar had the status of a safe asset against the background of the exacerbation of the trade war between the United States and China, then this year it lost it, transferring powers to the yen, which grew by more than 3 percent in a few weeks. It will remain the main refuge until the end of 2019.
The material has been provided by InstaForex Company -
www.instaforex.com