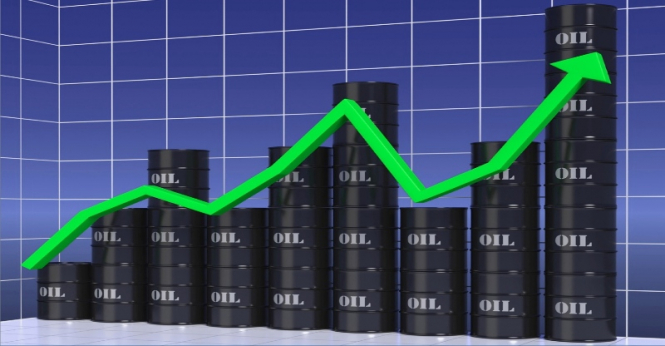 According to Reuters, black gold prices increased by more than 2% due to trade negotiations between the United States and China.
The cost of futures for benchmark Brent crude for delivery in February on the London Stock Exchange ICE Futures rose 2.4%, reaching $ 58.72 a barrel. The price of January futures for light crude oil WTI on the New York Mercantile Exchange rose by 2.6% to $ 49.78 a barrel. During the bidding, the contract value reached $ 49.95 per barrel, which is the maximum value since December 17, 2018.
According to experts, expectations of a further increase in oil demand in the event of successful negotiations between the US and the PRC influenced the price increase. At the moment, negotiations are going well, said Steven Wynberg, a representative of the American delegation. On Monday, January 7, US Secretary of Commerce Wilbur Ross and the Ministry of Foreign Affairs of China expressed hope for a mutually beneficial settlement of the dispute.
Recall that in December 2018, US President Donald Trump and Chinese President Xi Jinping agreed to postpone the introduction of new duties for 90 days. If it is impossible to conclude an agreement in March of this year, Washington will continue a sharp rise in tariffs for Chinese goods, but Beijing may respond. Many analysts are confident that tensions between the two largest economies, the Chinese and the American, may escalate again.
According to forecasts for 2019 from the largest agency S & P Global Ratings, the average cost of black gold will decrease by $ 10. Brent oil will fall in price to $ 55 per barrel, and WTI oil, to $ 50 per barrel. On Wednesday, January 9, the price of February futures for Brent crude rose by 1.38%, to $ 59.53 a barrel. Market participants are concerned that a possible slowdown in global economic growth will have a negative impact on hydrocarbon consumption.
The material has been provided by InstaForex Company -
www.instaforex.com