The US dollar once again resumed pressure on the world foreign exchange market. The positive mood of Friday, which was based on the news that the EU members agreed to coordinate the solution to the problem of the migratory crisis, had already disappeared on Monday, as the heavy reality of the last months, the trade wars between the States and their economic competitors, returned to the markets.
The reports of the end of last week that the EU and Canada are responding to the US trade war, as well as the next reduction in the PRC of the yuan exchange rate against the dollar, returned market players to sinful land and showed that the situation around the trade wars will only worsen and that there are as yet no hopes of reaching agreements.
The hopes of many market participants that the situation around the trade crisis is normalized, again collapsed. This, in turn, allows us to believe that the escalation of events will support the rate of the US dollar, which, as we indicated earlier, is viewed by investors as a safe haven on one hand, and on the other, as perhaps the least able to suffer in conditions of trade wars. Given this, it can be said that the outlook for the dollar is still positive. In the worst case scenario, it can decrease on the local recovery of demand for risk in conditions of speculation. But this, most likely, will look like an excuse for fixing profits on American currency, as it was already observed at the end of last week.
In addition to the factors listed above, it should be recognized that the dollar is also supported by the Fed's monetary policy, which should not be forgotten. This is aimed at continuing the process of raising interest rates. After the June meeting of the American regulator, it became clear that this year, it will raise interest rates not three, as previously expected, but four times. Hence, in our opinion, this can be done at the September and December meetings.
Summing up, we consider it necessary to buy the dollar against major currencies, with the exception of the Japanese and Swiss currencies, at it has noticeable drawdowns.
Forecast of the day:
The EURUSD pair is testing the 1.1635 mark, the overcoming of which may lead to a decline of value to 1.1540.
The GBPUSD pair, following the eurodollar, also has a local drop potential to 1.3040, if it falls and stays below the level of 1.3155.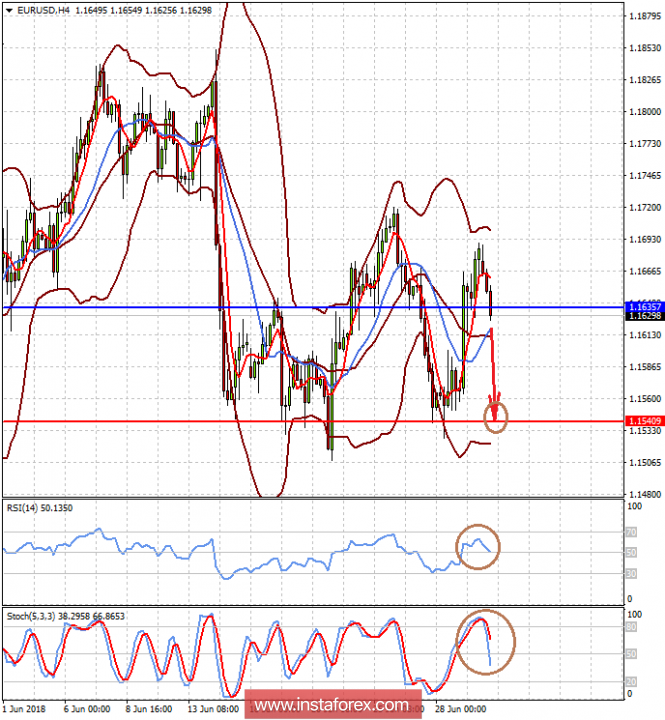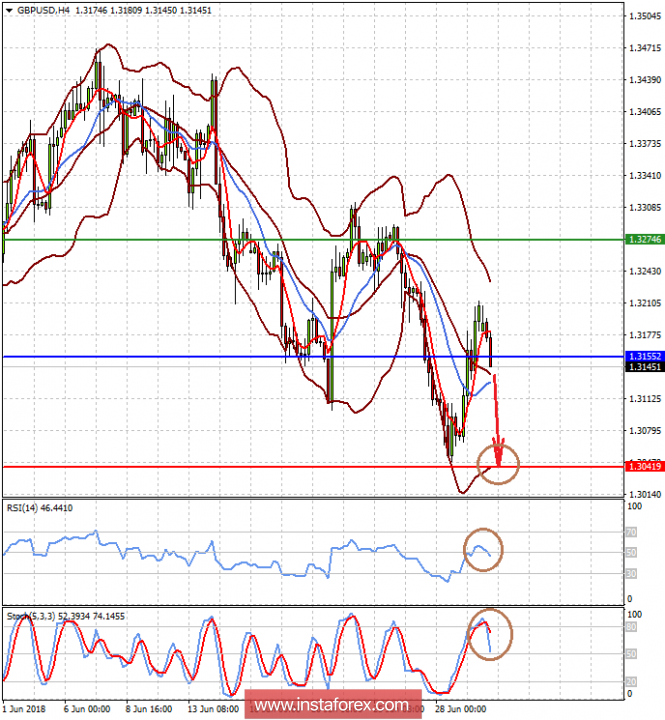 The material has been provided by InstaForex Company -
www.instaforex.com