Greek Prime Minister Aleksis Cipras expressed his conviction on Monday that his crisis-indebted country will financially stand on its own feet just this year. It will be "a milestone on the way out of the crisis," he said. At the same time, the head of government warned that there was still much to be done in the coming months. The main issues are privatization, new regulations on the right to strike, as well as solving the problem of unpayable loans. Parliament will vote on a package of laws dealing with these issues next week. Cipras declares optimism. "Everything indicates that we are on the last straight," he said, but the announced projects will mainly affect the electorate of the left-wing party Cipras - Syriza. It is planned, among other things, that the strike will be legal in the future only on the condition that in the referendum a majority of trade union members, employees of a given company or institution will be in favor of it. Moreover, the Labor law reforms are a very sensitive issue in Greece, where unemployment exceeds 20% and the scale of poverty has risen sharply since 2010.
In December, as part of the latest review of the implementation of foreign aid conditions, the Greek government agreed to further reduce spending, reduce pensions, complete the review of qualifications of public sector employees and sell coal-fired power plants. The fiscal objectives set out in the draft Budget Act for 2018 have been approved by the European Union financial institutions and the International Monetary Fund that credit Greece.
Let's now take a look at EUR/JPY technical picture on the H4 time frame. The price had broken out of the black channel and hit the level of 136.62 and then reversed back to the channel again. Currently, the market is trading below the technical support at the level of 135.65 and the next support is seen around the level of 135.25 (channel support) and then 134.78.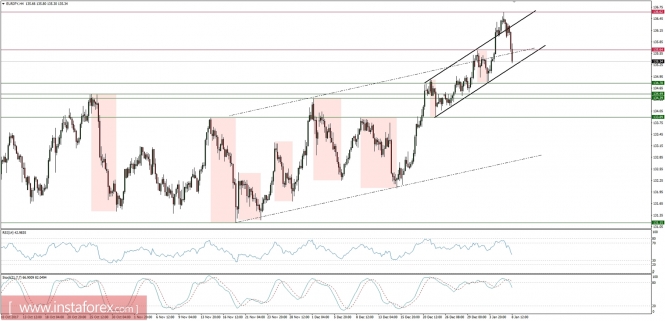 The material has been provided by InstaForex Company -
www.instaforex.com