Trading plan 30.10 - 3.11.2017
Important news of the week.
The overall picture: Last week, the EUR/USD pair ended with a strong fall in its rate due to the ECB's decision and the crisis on Catalonia-Spain.
On Monday morning, the Catalonia crisis seems to have receded. ECB's decisions as a whole were more likely to strengthen the euro, so the fall of the euro may not be very deep and long. But the 1.1500 rate is quite achievable, and can even reach up to 1.1300.
Important news of the week. On Monday, an important report on US consumer income/expenditures shows the market expects a fresh data on the RFE inflation index scheduled today at 12.30 London time.
Then, an important data on Wednesday is from the Fed.
In addition, on the same day, Wednesday, the report on US employment from ADP and the ISM manufacturing index, in general, is a day of big news and possible volatility.
On Friday - the report on employment in the US Nonfarm payrolls shows forecasts are very high, reaching up to +300K.
On GBPUSD: On Thursday, the decision of the Bank of England about the rate hike is highly expected by everyone.
The pound formed a hard range before deciding on rates.
We trade for a breakthrough:
We are buying from 1.3290.
Sell from 1.3020.
* The presented market analysis is informative and does not represent a transaction guide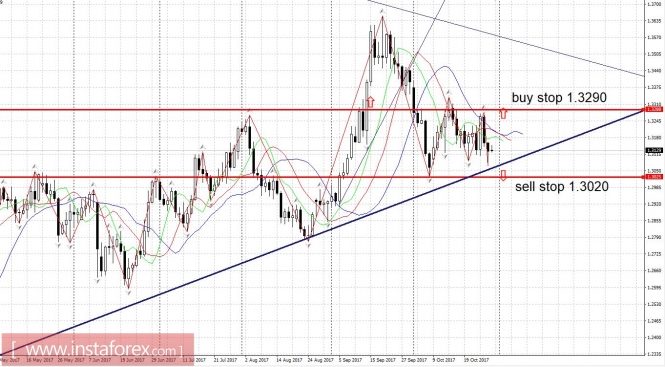 The material has been provided by InstaForex Company -
www.instaforex.com