EUR/USD: In the short term, this currency trading instrument has become neutral, for it has been consolidating in the last few weeks. The neutrality is supposed to be ended this week or next week, as price either goes above the resistance line at 1.1850 (creating a Bullish Confirmation Pattern) or goes below the support line at 1.1650 (creating a Bearish Confirmation Pattern). As long as price stays between the aforementioned support and resistance lines, the neutrality in the market would continue.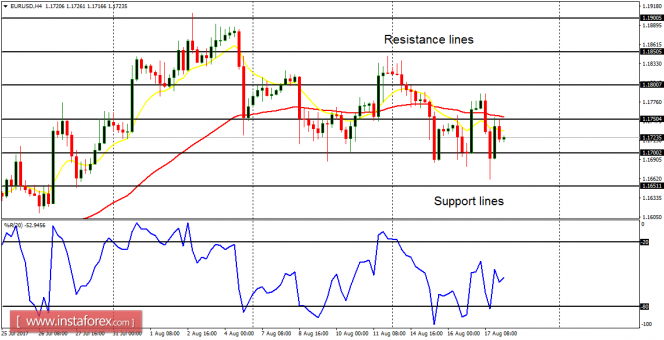 USD/CHF: This pair did not move in a directional mode last week, though a short-term bearish signal has been generated in the market. The bearish signal would become stronger once the support levels at 0.9600 and 0.9550 and breached to the downside. There could also be a bullish movement, which may render the short-term bearishness invalid, for USD is supposed to go upwards this week, while CHF becomes weak.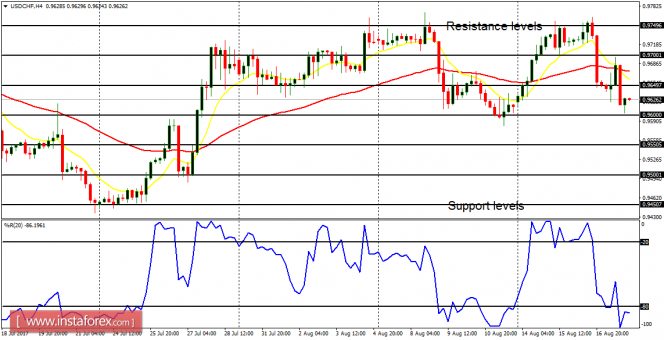 GBP/USD: The cable went downwards smoothly last week, testing the accumulation territory at 1.2850 several times, but it was not able to break it to the downside. The outlook on GBP pairs is bearish for this week, and the accumulation territory that has been tested several times would eventually be breached to the downside, as the price targets other accumulation territories at 1.2800, 1.2750 and 1.2700.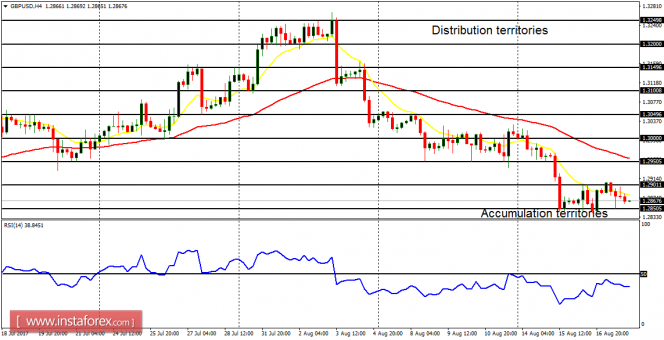 USD/JPY: The movement on USD/JPY last week was quite similar to the movement on EUR/JPY. Price made some bullish attempts in the first few days of the week, and then fell downwards, starting from August 16, closing below the supply level at 109.50 (after testing the demand level at 109.00). Further bearish movement is expected this week, and thus the demand levels at 109.00, 108.50 and 108.00 could be tested.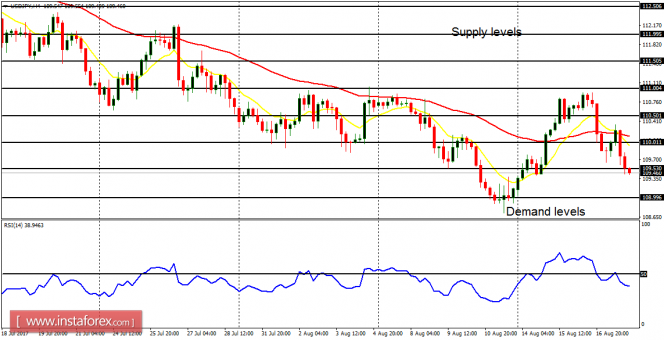 EUR/JPY: The EUR/JPY went generally bearish last week. It lost about 200 pips and then bounced upwards on Friday. The upwards bounce has given another good opportunity to sell short at a better price. The demand zones at 128.00, 127.50 and 127.00 may be tested this week. The demand zone at 128.00 was tested last week.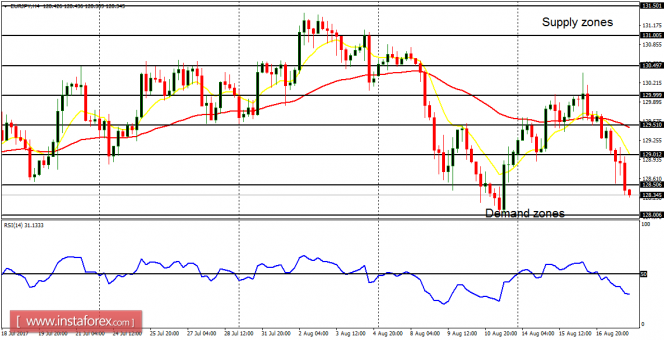 The material has been provided by InstaForex Company -
www.instaforex.com