EUR/USD: The EUR/USD was forced to move lower as a result of an ongoing bullish effort on the USD/CHF (which was brought about by weakness in CHF). A movement above the resistance line at 1.1850 and below the support line at 1.1700 would create a directional bias. EUR could be seen going upwards versus AUD and NZD this week.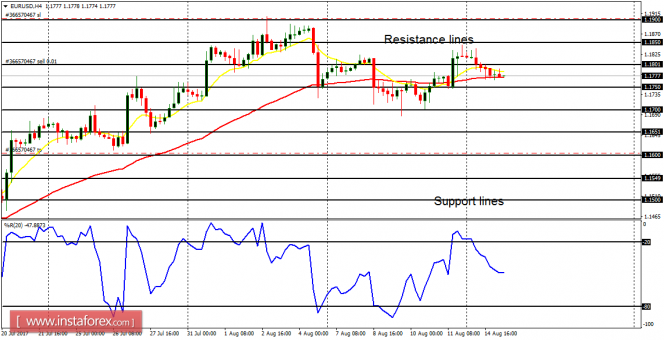 USD/CHF: There is a "buy" signal on the USD/CHF, which has been brought about by a 120-pip movement we have seen so far this week. Further upwards movement is expected, and so, the resistance level at 0.9750 would be tested and breached to the upside, after which the resistance level at 0.9800 would be reached.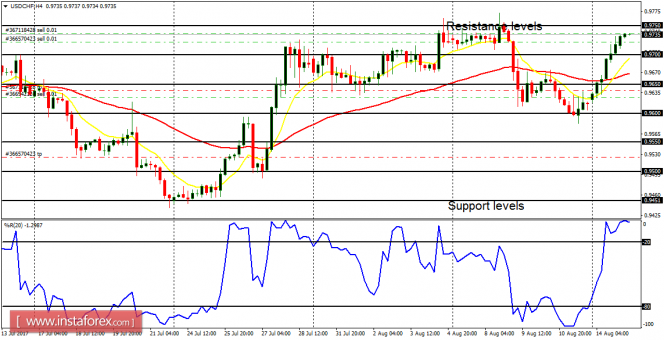 GBP/USD: This is a bear market, and if the extant positive correlation with the EUR/USD is anything to go buy, the latter would be forced to go southwards. Cable has moved below the distribution territory at 1.2950, and it would go on to target the accumulation territory at 1.2900 (which may even be exceeded later).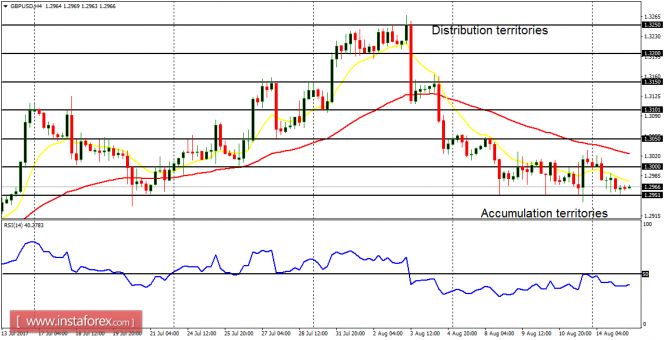 USD/JPY: The USD/JPY has moved upwards by 130 pips this week, thereby creating a threat to the recent bearish outlook on the market. A movement above the supply level at 111.00 would result in a Bullish Confirmation Pattern, while a significant drop from here would help lay emphasis on the recent bearish outlook on the market.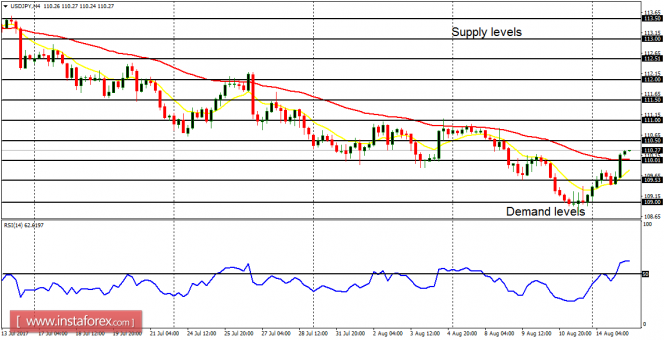 EUR/JPY: This cross pair is also making a bullish effort, but the condition surrounding EUR is taking its toll. There is a need for price to gain additional 200 pips so as to restore a bullish signal, but a drop in price would make this expectation invalid. There are demand zones at 129.00 and 128.50. There are also supply zones at 130.00 and 130.50.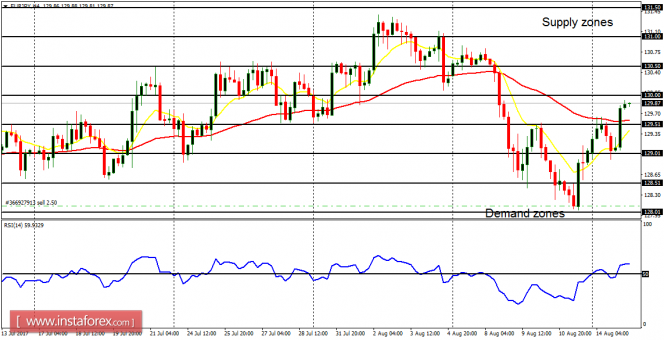 The material has been provided by InstaForex Company -
www.instaforex.com