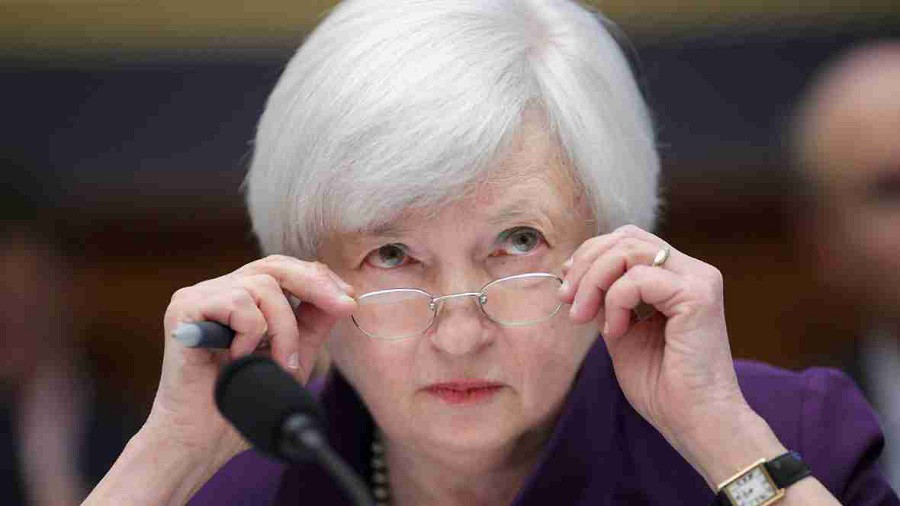 US stock indices have been traded mixed in recent days. The Dow Jones continues its corrective move. The S&P500 is hovering around its highs. Meanwhile, the NASDAQ updated its high on Friday. Nevertheless, all three indices are still traded around their all-time highs. So far, it is impossible to say that the US stock market has entered a full-fledged correction. Generally speaking, the recent fundamental background has had a positive impact on the greenback but has had absolutely no effect on the stock market. As a reminder, any monetary policy tightening is seen as a bullish factor for the American currency and a bearish one for the stock indices. However, what we can observe today is that both the dollar and indices are on the rise. Given all that, the greenback is now seen rising only amid market expectations of future monetary policy tightening by the Federal Reserve. After all, it has been just the first month of winding down the quantitative easing program.
At the same time, Janet Yellen's comments have once again come into the spotlight. In September-October, she mostly talked about the possibility of a technical default if Congress did not raise the debt limit. Meanwhile, in November, a temporary decision on the issue was found. Congress approved raising the debt ceiling by $0.5 trillion. This money would be enough for the government to pay the bills through December 3. Janet Yellen is now again warning Congress that the US Treasury may run out of cash by December 15, which means that Democrats will have to sit down to talk with Republicans in the coming weeks. The parties have been struggling to find common ground since the reign of President Donald Trump. "It is critical that Congress raise or suspend the debt limit as soon as possible," Treasury Secretary Janet Yellen said.
The GOP refuses to increase the debt ceiling, fearing that this money could be used to fund President Biden's infrastructure and social packages. Indeed, the infrastructure plan has already been approved. However, its final size turned out to be significantly lower than Democrats had expected. So, in a way, Republicans were right. Nevertheless, the debt limit standoff still remains an issue. There is a reason to believe that this time, the debt ceiling could again be raised temporarily for a couple of months and with a limit on borrowings. So, the Biden administration would not be able to fund its project "Build Back Better". Meanwhile, the US dollar and the stock market would hardly feel any pressure in this regard.
The material has been provided by InstaForex Company -
www.instaforex.com