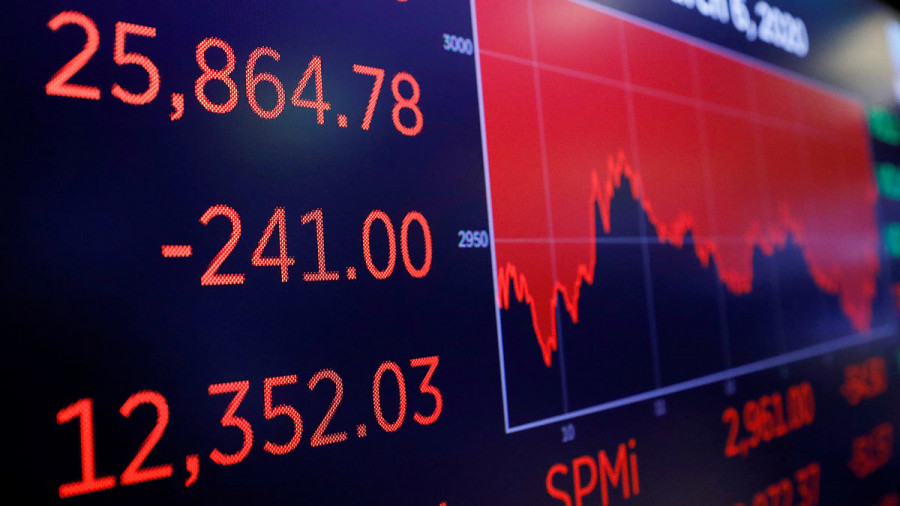 Asia-Pacific markets traded mixed today amid the spread of the new Omicron strain of COVID-19 in the region. In China, the Shanghai Composite added 0.37%, the Shenzhen Composite lost 0.08%, and the Hang Seng Index declined by 1.2%. South Korea's KOSPI edged up by 0.03%. The S&P/ASX 200 fell negligibly by 0.02%.
Investors are wary about the ongoing spread of the new coronavirus variant and its likely impact on the global economy. Governments in the region are enacting new measures to prevent outbreaks.
The government of South Korea enacted a 10-day quarantine for all inbound travelers, as well as contact tracing measures for people infected with the new strain. More public spaces would require visitors to have proof of vaccination or a negative test for entry. Public gatherings would be limited to 6 people in the capital Seoul and to 8 people in other areas of the country. The number of confirmed COVID-19 cases has doubled, compared to earlier data.
The stock of Chinese company DiDi nosedived by 22.18% following its delisting by the New York Stock Exchange. This situation could attract the attention of investors to other Chinese tech companies.
Australia reported more than 10 confirmed cases of the new Omicron strain.
Shares of China Evergrande Group sank by 11.11% amid the company's continuing financial problems. The major Chinese real estate developer announced it could not guarantee the payment of funds for its debt obligations, putting the company on the brink of default once again. Investors remain concerned the unstable situation at China Evergrande could be detrimental to the entire real estate sector.
Shares of Alibaba Groups Holding, Ltd. declined by 5.1% on the company's restructuring plans and the recent appointment of a new CFO. Tencent Holdings, Ltd. and Xiaomi Corp. stocks also lost ground, falling by 2.9% and 2.55% respectively.
Japanese stocks finished the day in negative territory, with SoftBank Group Corp. losing 7.9%, Daiichi Sankyo Co., Ltd. falling by 6.5% and Sumco Corp. declining by 5%.
Stocks of South Korean companies made gains during the session, boosted by the KOSPI's increase. Hyundai Motor Co., Ltd. gained 0.2%, Kia Corp. rose by 1.9%, Samsung Electronics Co. increased by 1.2%, and SK Hynix Inc. added 0.4%.
In Australia, the declining S&P/ASX 200 pushed down the stock prices of BHP Group and Rio Tinto, which lost 1.6% and 1.8% respectively.
The material has been provided by InstaForex Company -
www.instaforex.com