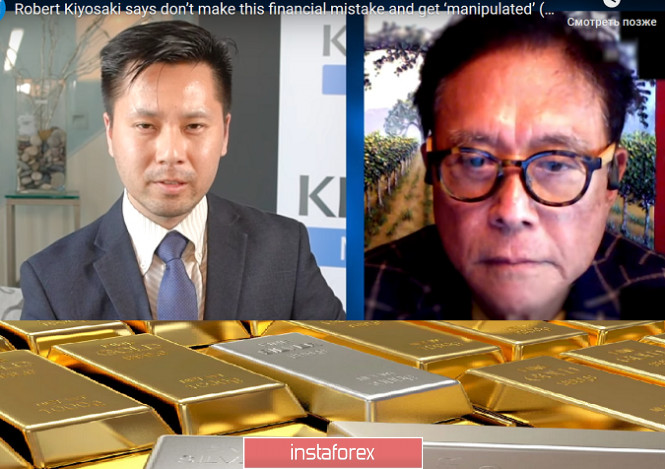 Best-selling author Robert Kiyosaki said that too many have fallen into the trap of investing in US Treasuries and pensions, falsely believing that these assets are safe investments.
According to him, these assets are "counterfeit money", and he described in detail how investors can distinguish between "real" and "fake" assets in his book "FAKE: Fake Assets, Fake Money, Fake Teachers. About how lies make the poor and the middle class."
"My generation's problem is in their thinking. They think the US Treasury is safe," Kiyosaki said. "In fact, Treasury bonds are how the Fed and Treasury manipulate the markets and wipe out savers," he added.
Kiyosaki deems that "the problem with owning state-backed assets is that the governments of many countries cannot be trusted."
Thus, instead of Treasury bonds, Kiyosaki referred precious metals as "real" assets.
"As an entrepreneur, I invest my money in gold, silver and bitcoin because I want to be outside the system," he said.
However, the precious metals market grew exponentially over the past few months, and analysts say that investors need to get used to a higher volatility in gold and silver.
There will be some nuances, but this new stage of market development should not come as a surprise.
Gold is the second most liquid in the financial markets after tech stocks, and, according to a recent survey, many believe that gold is overbought, with which Billionaire investor Mark Mobius, founder of Mobius Capital Partners, also made headlines this week, claiming that gold is overvalued.
"I would not advise buying gold or precious metals at this time until there is a price correction," he said in a statement to UK Financial News.
Meanwhile, chief investment strategist at BMO Capital Markets Brian Belsky said that he is neutral about gold and silver, as the markets are fundamentally overwhelmed at the moment.
There are real reasons why gold has gone through historic moves when it hit record highs. The reality is that real interest rates will remain low to negative for the foreseeable future, as governments are taking on huge debts to stabilize the global economy. According to many analysts, this will lead to global currency depreciation.
Hence, in a world where there is no profitability and the purchasing power of consumers is declining, gold shines as a historical store of value. And analysts believe that this is just the beginning.
The material has been provided by InstaForex Company -
www.instaforex.com