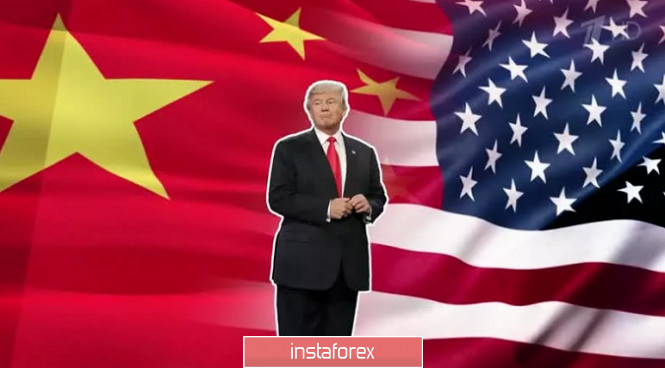 Latest data shows that deflation in China eased in July, fueled by rising global energy prices and industrial activity returning to pre-coronavirus levels. In addition, exports, which have always been developed in China, have not declined even amid the pandemic.
Market participants say that this bodes well for a global economic recovery.
"China is so far ahead of the exit from lockdown that any good signs on the Chinese economy are important for the global economy," said Florian Ielpo, Head of Macroeconomic Research at Unigestion.
The MSCI World Equity Index, which tracks stocks in 49 countries, has not changed, and the Wall Street futures indicators also indicated modest gains.
Unfortunately, China's success continues to erode tensions between the US and China ahead of scheduled trade talks to renegotiate their agreement signed in January.
US President Donald Trump signed orders to ban Chinese social media WeChat, owned by Chinese tech giant Tencent, and TikTok, starting next month, and imposed sanctions on 11 officials in Hong Kong and China.
US regulators have also recommended that overseas companies listed on US exchanges be subject to US government audits from 2022.
These tensions between the two countries continue to raise concerns regarding the negative impact on trade negotiations. According to investors, any friction could make it difficult for the global economy to recover from the coronavirus pandemic.
In addition, uncertainty is escalating, mainly due to the current negotiations in Washington with regards to new stimulus package for the US economy. House Speaker Nancy Pelosi and Secretary of Treasury Steven Mnuchin said on Sunday that they are ready to resume talks on the aid package.
Just recently, Trump has sought to take matters into his own hands, signing decrees and memoranda on unemployment benefits, student loans, and payroll taxes.
With investors worried that the US economic recovery could lag behind the recovery of other major economies, the dollar's two-year dominance has weakened.
Against other world currencies, the dollar rose 0.3% to 93.620 per US dollar, but still slightly above a two-year low.
"The solutions provided by President Trump in the form of decrees are better than none at all," commented analysts at the MUFG.
The material has been provided by InstaForex Company -
www.instaforex.com