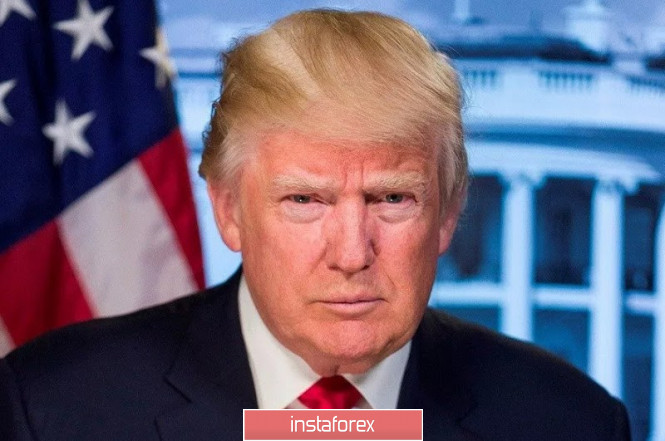 The US dollar fell to a new 25-month low and hit 93.30 against a basket of competitors. Despite today's rebound, market experts believe that the dollar still has room to decline. This is due to the actions of the Federal Reserve and its willingness to further ease monetary policy.
Nevertheless, the dollar index recovered by 30 points on Thursday afternoon. The evening session was confusing, but it did not lose the upward trend.
USDX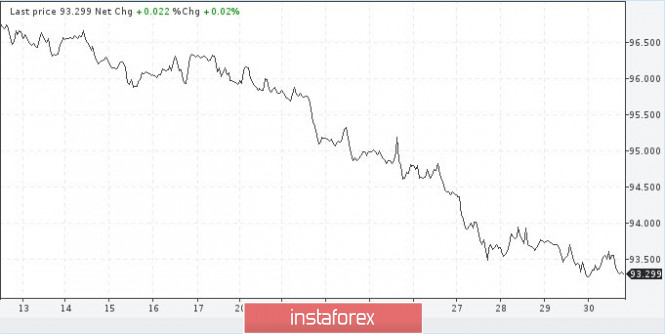 In principle, the greenback had something to flinch from. US GDP in the second quarter contracted by 32.9% in annual terms. This is the worst drop in history, but the forecast was even worse. The dollar was able to hold out, as the figure turned out to be no worse than market expectations and is to some extent meaningless. The fact is that the quarantine restrictions that caused the recession have since been largely lifted.
However, this does not mean that there are no problems in the economy now. The Labor Department said the number of Americans who filed initial applications for unemployment benefits increased again in the week. The indicator grew by only 12,000, but the fact that it is an increase for the second straight week is important here. This number has been gradually decreasing in the previous 15 weeks, which gave hope to the markets for the recovery of the US economy.
Uncertainty over the November presidential election is weighing on the dollar. It is difficult to say what this is connected with, but immediately after the release of a portion of important macroeconomic statistics on the United States, President Donald Trump went online with a statement. The current head of the White House considers it necessary to postpone the date of the presidential elections to a later date. According to him, American citizens cannot "properly and safely vote." Thus, he questioned the legality of the ballots that were used in much greater numbers in the primary in the pandemic. Trump also said without any reason that the vote would be rigged, and chose not to comment on whether he would accept the situation if he lost the election.
Trump made it clear that the upcoming elections will not be easy. Democrats reacted. Together with Joe Biden began preparations for voter and election protection.
It seems that the factor of the presidential election entered the scene ahead of time and will begin to put pressure on the markets and the position of the US dollar, which briefly slumped after Trump's statements.
The material has been provided by InstaForex Company -
www.instaforex.com