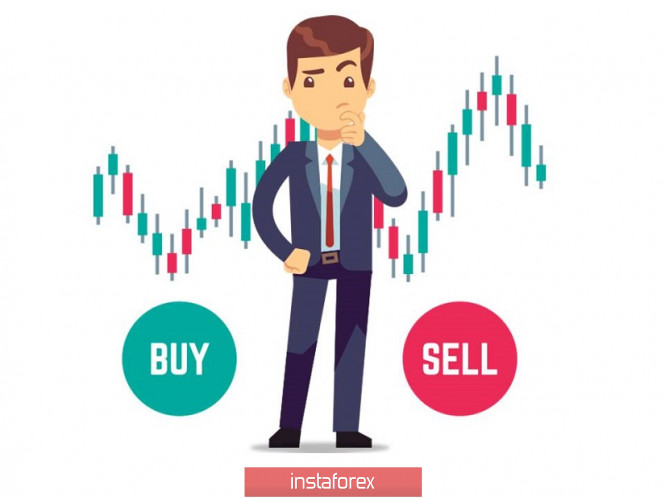 The EUR/USD currency pair showed a sharp upward mood once again, following the yellow trend channel. As a result of which, the local maximum of 1.1805 ---> 1.1904 was updated, as well as the slope of the trend lines was changed.
The technical analysis coincides with the expectations of market participants regarding the price following the direction of trend lines, as a result of which the recommendations of the last analytical review coincided, having a profit on the trading deposit.
The US dollar, as before, is experiencing strong pressure, where traders receive signals of its weakening not only from technical, but also from fundamental analysis.
Yesterday, in terms of the economic calendar, the United States Department of Labor released a report on claims for unemployment benefits. Based on the report, it can be seen that the number of initial applications increased by 12 thousand, from 1,422,000 to 1,434,000, and the number of repeated applications for benefits increased immediately by 867,000 from 16,151,000 to 17,018,000.
The report indicates the weakness of the US labor market, which entails a weakening of the US dollar.
The pressure on the US economy did not end there.the first estimate of GDP for the second quarter, which became a record once again, was a blow. The annual decline in GDP is almost 10%, and the quarterly decline is more than 30%. Now, all questions about the weak dollar immediately disappear, seeing the details of the fundamental analysis.
Regarding the current development of the quote, the vertical movement of the price can be seen, where market participants, as before, follow the direction of the trend lines. Overbought of the European currency is already something inherent in the market, but this does not stop traders who continue to take positions to buy.
Based on the above, it can be assumed that in case of consolidating the price above the level of 1.1905, the quote continued to follow the upper border of the yellow trend channel 1.1970, but there is only one note. Today, the indicators on inflation and GDP will be published in Europe, where if signals of a slowdown in the economy are confirmed, the euro may well come under pressure from sellers.
As a result, you can consider selling positions lower than 1.1880, towards the lower trend line of yellow – 1.1840/1.1850.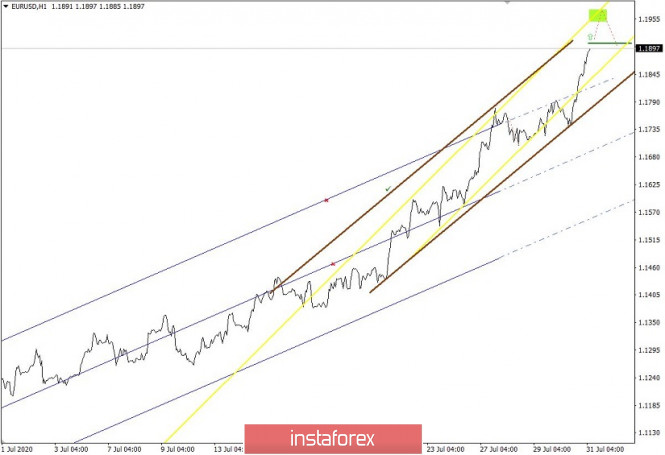 The material has been provided by InstaForex Company -
www.instaforex.com