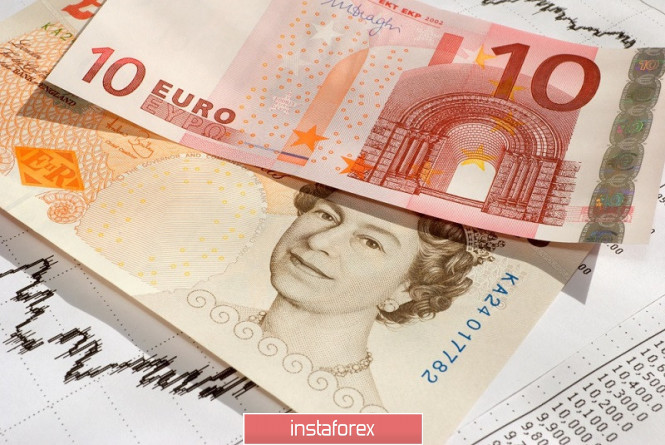 All UK macroeconomic reports have been a failure. The country's GDP was negative, industry declined both in monthly and annual terms. Meanwhile, the government does not want to see problems in the economy and is successfully shifting market attention to political factors.
The British prime minister's calls to revise the conditions for leaving the EU remain unanswered. Traders' fears regarding Brexit without a deal contributed to the pound's collapse, which ended last week at its lowest mark of over three decades against the dollar. Against the euro, it fell to its lowest level since 2009. The falling pound feeds negative forecasts. Big investors and analysts scare the markets by reducing the currency to 1.10 against the dollar and 1.0 - paired with the euro.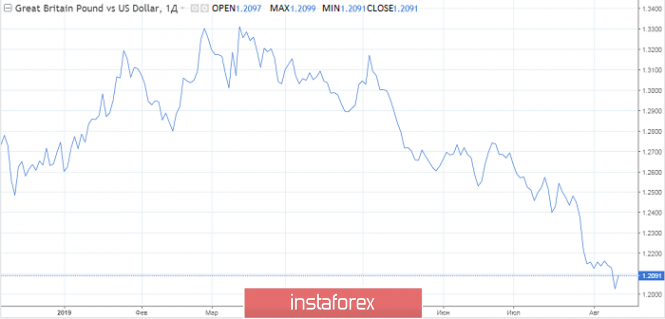 The pound began the new week with recovery, but, given the very vague economic and political picture of England, it could not hold out in the black for a long time.
Credit Agricole believes that the lack of clarity on Brexit makes any recovery of the pound attractive for the resumption of its sales. The rally may be due to profit taking in a market that is excessively short in pounds. It is unlikely that investors will take a more constructive view of the pound now.
This week it is worth paying attention to reports on the labor market, inflation and retail sales. However, the impact of statistics is likely to be short-term. There is little official information about contacts with officials from Brussels, nevertheless even the most insignificant negative increases the likelihood of a "hard" exit from the EU, which means that the market will regard it as a new reason for selling the pound.
Johnson spends a lot, the risk of early elections is growing.
Instead of saving money to support the economy ahead of Brexit, British Prime Minister Boris Johnson is increasing spending. The newly made prime minister is accused of unreasonable expenses.
On Sunday, he announced that he would spend 2.5 billion euros on prisons as part of his promise to reduce crime. Before this, funding for the National Health Service was significantly expanded. Even larger amounts can be allocated after the Treasury completes the annual calculation of ministry expenditures. Most likely, this will happen in September, since the date of exit from the EU - October 31 - is approaching.
Bloomberg notes that Johnson, demanding additional funding for a particular direction, is guided solely by political considerations. This is fundamentally wrong, given the uncertainty surrounding Brexit and the shrinking economy for the first time in seven years.
At the moment, the only way to stop the prime minister is through a vote of no confidence. So consider his opponents. The risk of holding early general elections is increasing. However, it may disappear if B. Johnson fails to realize his plans for an aggressive "divorce" from the EU.
The material has been provided by InstaForex Company -
www.instaforex.com