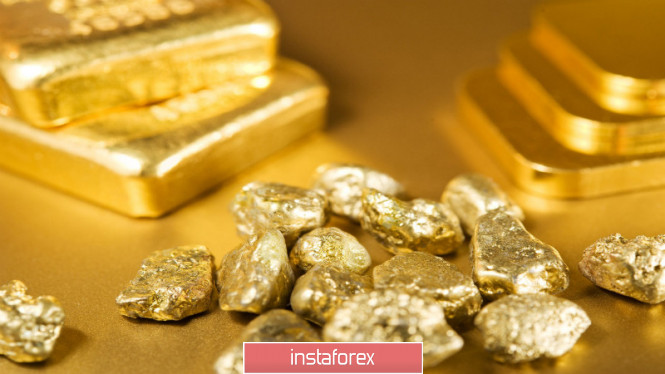 For the first time since April 2013, the price of gold managed to gain a foothold above 1,500 per ounce.
According to analysts, many factors currently indicate the preservation of an upward trend, even if quotes consolidate in the near future.
"The main driver of price growth will be the escalation of the trade conflict between the US and China," Goldman Sachs said.
"We doubt that the parties will be able to conclude a trade before the presidential election in the United States, which will be held in 2020," they added.
The bank believes that a possible slowdown in the global economy will also provide support to gold.
"Demand for gold will remain high until stable economic growth in industrialized countries is restored," representatives of the financial institute said.
Goldman Sachs lowered its estimate for the growth rate of US GDP in the fourth quarter from 2% to 1.8%.
According to the bank's forecasts, in the next three months the cost of precious metal will reach $1,575 per ounce, and on the horizon of 6-12 months - $1,600 per ounce.
At the same time, analysts admit that if concerns remain regarding the prospects for the global economy, the price of gold could well exceed projected levels.
Bank of America expects quotes to rise to around $2,000 an ounce.
"Gold will continue to grow thanks to the policy of quantitative stimulation, which will be carried out by central banks and is unlikely to revive business activity. Against this background, investors will be even more concerned about the prospects for the global economy, which means that the price of gold will confidently demonstrate new record values," economists at Bank of America believe.
The material has been provided by InstaForex Company -
www.instaforex.com