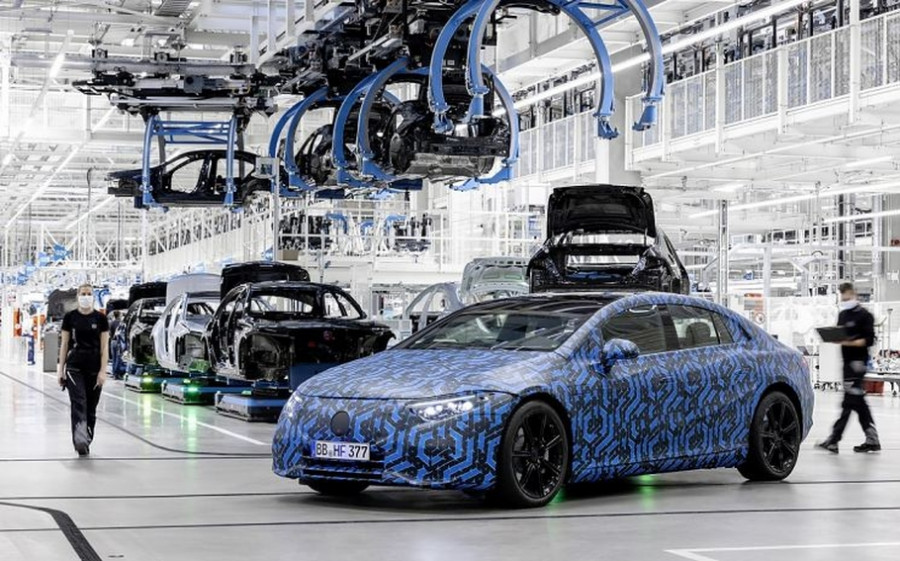 The race to the electric car is just getting started. By 2030, the production of electric vehicles may significantly rise. The fact is that most carmakers are ready to allocate hundreds of billions of dollars to develop new electric cars and batteries for them.
Just three years ago, the leading car companies were planning to spend no more than $300 billion on e-vehicles. Nowadays, the production of such cars is becoming more and more popular. That is why companies are ready to invest $515 billion in such projects. The e-vehicles popularity is rising thanks to the tightening of requirements for reducing carbon dioxide emissions in Norway and China as well as in such cities as London and Paris.
Brian Maxim, Vice President at Global Powertrain Forecasting at AutoForecast Solutions LLC, called the current situation in the electric vehicle market a cold war. Once some automakers announce that they are going to develop a line of electric vehicles, others have to do the same to move with the times. At the same time, funds needed to develop and produce e-vehicles are constantly increasing. Risks are also growing together with prices. In any case, for an average consumer electric cars are a new and unknown product. That is why their release at first may not bring profit at all.
Manufacturers are considering the ways to boost demand among buyers. Tesla, a popular electric car manufacturer, is still the only company that sells almost all of the cars it produces. At the beginning of November, the capitalization of Tesla exceeded $1.2 trillion, that is, twice the value of Volkswagen, Toyota, Ford, and General Motors.
Governments of some countries are persuading global automakers to phase out the production of cars powered by fossil fuels. For example, the authorities of Singapore and Sweden are striving to stop the production of new cars with internal combustion engines by 2030. The US authorities also intend to significantly reduce the sale of electric vehicles by 2030, reducing their share to 40-50%.
In Germany, Volkswagen Group, an auto giant, intends to become a world leader in the production of electric vehicles by 2025. Now, the company has committed to invest at least $110 billion in the development of this industry by 2030. According to the plans of the company's management, these funds should ensure the production of 1 million electric cars in Europe, 1 million electric cars in China, and the same amount in the United States over the next ten years. The company's main goals for the coming years are to significantly expand the range and performance of batteries as well as to make electric vehicles more affordable.
SAIC Volkswagen Automotive Co., LTD, a joint venture between SAIC Motor and VW Group, intends to invest no more than $100 billion in the electric car industry. Daimler and BMW are going to spend $75 billion by 2030. General Motors and Ford are ready to invest no more than $60 billion. Japanese Honda, Toyota, and Nissan are not yet going to invest large sums in an unexplored industry. Thus, they are likely to allocate less than $40 billion.
A month ago, Indian automaker Mahindra & Mahindra announced that by 2030 half of the cars offered for sale will be electric. By the way, the electric car market in India has only started developing.
The material has been provided by InstaForex Company -
www.instaforex.com