The value of the first cryptocurrency showed steady growth on Thursday. BTC balanced near the $54,000 mark at one point, while in the first hours of trading its price increased by 5.94% to the level of $54,741. According to the Chicago Mercantile Exchange, the growth of BTC above $50,000 provoked a sharp resumption of demand from institutional investors.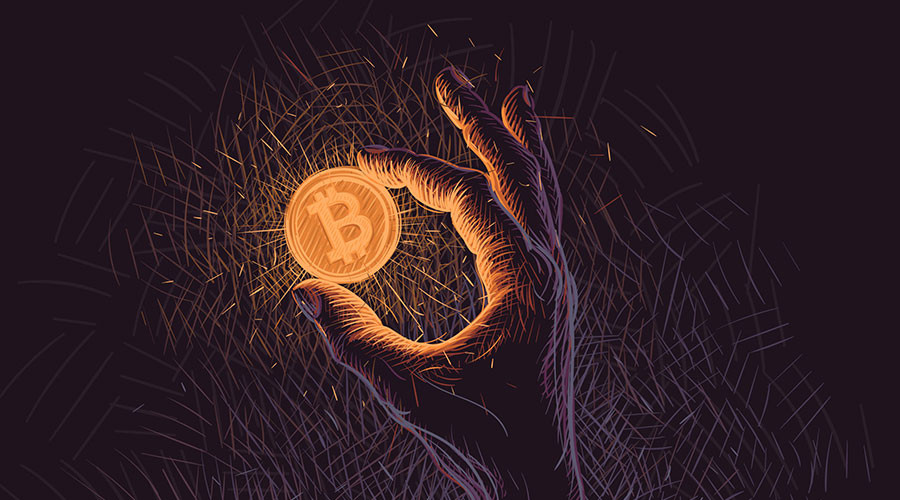 Meanwhile, altcoins are noticeably lagging behind the first digital coin. So, according to the CoinMarketCap portal, the cost of Ethereum increased by 1.57% to $3,545, and the price of Binance Coin increased by 0.75% to $ 438.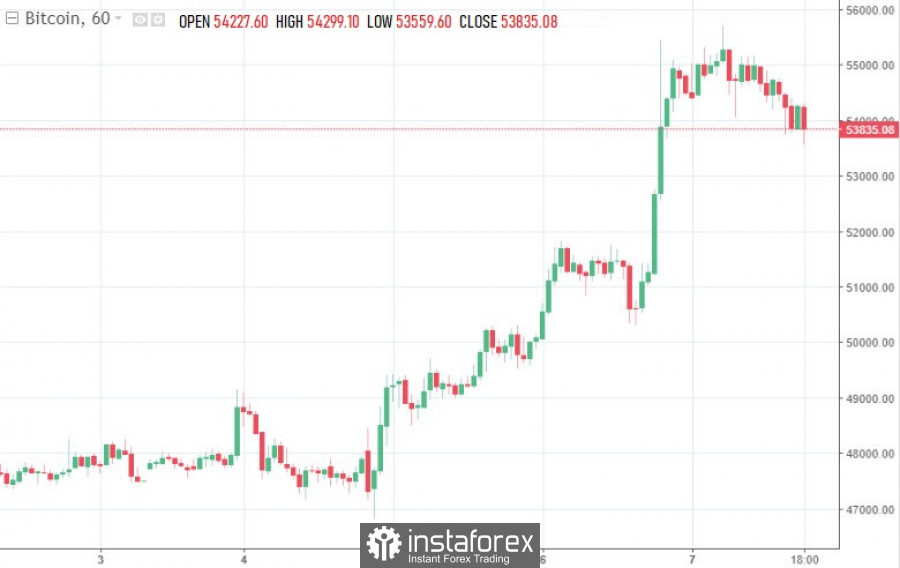 Even more spectacular indicators of bitcoin were recorded at the US session on Wednesday, when the value of the digital coin soared by $4,000 in an hour and stopped above the $55,000 mark. The last time bitcoin reached such peaks was almost five months ago - in mid-May of this year.
Recall that since the beginning of October, BTC has risen in price by a quarter, and over the past day its value has increased by 6%. According to the forecasts of crypto market experts, the weekly growth of the coin will be even more impressive – about 26%. The capitalization of the king of cryptocurrencies has broken the threshold of $1 trillion, and the global indicator of the digital asset market has approached the $2.4 trillion mark.
By the way, other virtual currencies are not in a hurry to take an example from their older brother – bitcoin – their dynamics does not differ either in active growth or promising impulses to it.
In this regard, the BTC dominance indicator has effectively shot up and currently stands at 45%. Experts call the recent statement by the head of the US Securities and Exchange Commission one of the reasons for such a positive stage in the history of the first cryptocurrency. During a speech to the US Congress on Tuesday, Gary Gensler announced that the SEC has no plans to ban digital currencies. In his opinion, radical solutions, such as banning virtual assets, can only come from the US Congress. Apparently, today even such insignificant news is enough for investors of the crypto market to actively initiate purchases.
According to preliminary scenarios of analysts, in the very near future bitcoin may break through to the $65,000 mark. According to experts, at the moment the crypto market is entering its most active phase, which will last until the Christmas holidays. In this case, investors still have a lot of time to try to extract maximum profit from the digital sector.
The material has been provided by InstaForex Company -
www.instaforex.com