Work within the medium-term accumulation zone continues to be the main one. A favorable price for selling the instrument was received yesterday, as the pair tested the WCZ 1/2 0.9773-0.9755. It is possible to retain sales up to WCZ 1/2 0.9614-0.9597, which will enable you to obtain a favorable risk-to-profit ratio.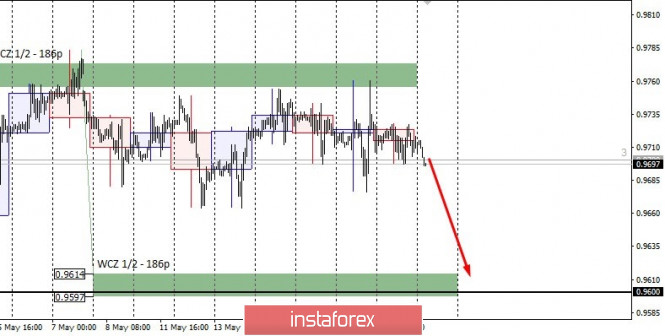 It is important to understand that work within the framework of the flat requires you to partially consolidate the position during tests of weekly and monthly extremes and quickly transfer positions to breakeven.
An alternative growth option can only be considered if today's trading closes above the 0.9773 level. This will allow you to enter a long position before the end of the current week. Purchases from current marks are not profitable.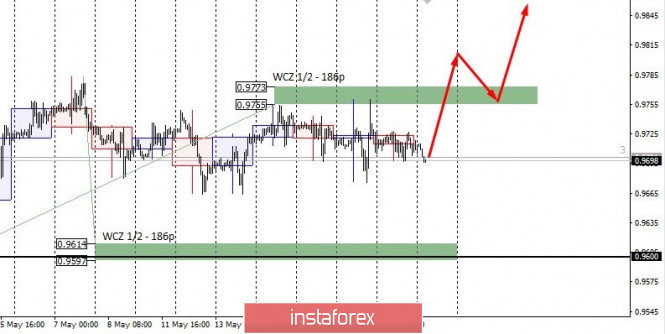 Daily CZ - daily control zone. The area formed by important data from the futures market, which changes several times a year.
Weekly CZ - weekly control zone. The zone formed by important marks of the futures market, which changes several times a year.
Monthly CZ - monthly control zone. The zone, which is a reflection of the average volatility over the past year.
The material has been provided by InstaForex Company -
www.instaforex.com