Macroeconomic reports on Tuesday triggered the US dollar well, which can only be said about inflation in the United States, where it accelerated to 1.8%, with a forecast of 1.7%, which is a good step in favor of the Fed's expectations. In turn, data on the UK had once again upset market participants, and so the unemployment rate rose to 3.9% for the first time since February.
Today is no less interesting day in terms of news, Britain will publish data on inflation, where they forecast a slowdown from 2.0% to 1.9%. It is worth considering such a moment that the pound has recently reacted sluggishly to macroeconomic statistics, both its own and third-party, the main driver is the Brexit question and the spontaneous information background, thereby maintaining pressure on the pound.
Great Britain 8:30 London time. - Annual inflation rate: Prev 2.0% ----> Prog. 1.9%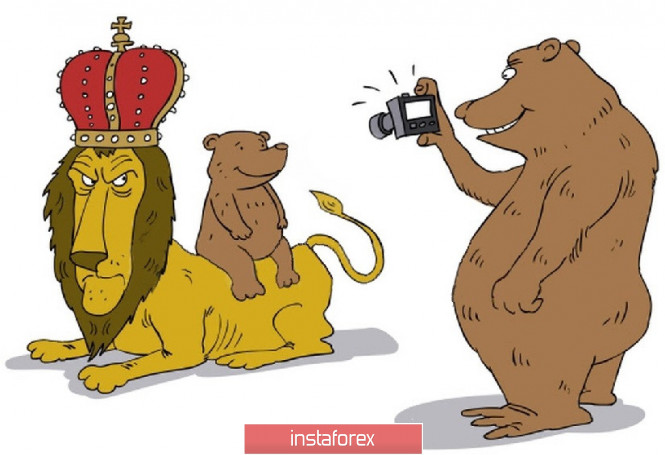 The GBP/USD pair formed a pullback from the psychological level of 1.2000, towards the previously passed accumulation of 1.2100, where it felt periodic resistance above itself and went into the process of restoring downward interest. In this case, any correction is a pullback, it is a chance for bears to accumulate short positions at a more attractive price, since nothing good will come to Britain in the near future. Looking at the trading chart in general terms, we see that the main downward trend was and still remains, the point of temporary support is the psychological level of 1.2000.
It is likely to assume that the quotation will again attempt to come closer to the control point in the face of the level of 1.2000, where a deviation of +/- 30 points is possible. Traders, in turn, are waiting for a clear price consolidation below the level for the most accurate entry into the market.
Concretizing all of the above into trading signals:
We consider long positions if the stopping process is delayed, which is expressed as the price returns to the recent accumulation of 1.2100-2150-1.2200. In this case, the entry is considered higher than 1.2110.
We consider short positions in case the price clearly consolidates below 1.1970, with the prospect of a move to 1.1900-1.1850.
From the point of view of a comprehensive indicator analysis, we see that, in general terms, indicators are prone to further decline, there is a variable interest only in the minute periods - neutral/upward. In the event of delaying the amplitude fluctuation, indicators for smaller periods can alternately slide.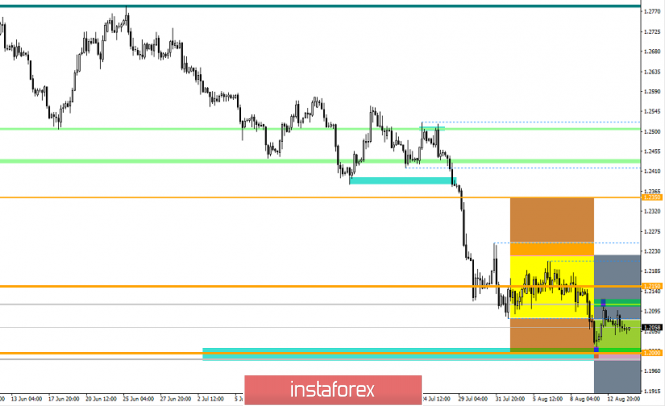 The material has been provided by InstaForex Company -
www.instaforex.com