Bitcoin looks good after Monday's rally. And even Tuesday's morning fall has been redeemed, and the daily candlestick (albeit still unclosed) leaves a long lower shadow, balancing on the edge of the red and green zones.
Now we see that the main cryptocurrency has consolidated in the sideways 55,842.84 - 59,283.67, in which it has a small margin of resistance. After that, we will see either a reversal and continued consolidation, or a breakout with consolidation above the $60,000 mark. If this happens, Bitcoin will continue to grow.
Meanwhile, market reports show very optimistic information.
Institutional investment in cryptocurrency at the highs
The cryptocurrency market is trying to get back to a $3 trillion market cap. There is now evidence that institutional investors have invested nearly $306 million in cryptocurrency investment products over the past week. Annual inflows reached an all-time high of $9.5 billion.
Bitcoin investment products showed the largest institutional influx in 5 weeks, totaling $247 million. At the same time, global Bitcoin assets under management reached $48 billion. In addition, the total value of crypto assets under management in the world reached $72.8 billion last week.
Not Bitcoin alone
In addition to BTC and ETH, other crypto products, including Polkadot and Solana, have become winners in the multi-asset category. Last week, DOT and SOL accounted for 8.6% ($11.5 million) and 5.9% ($14.6 million) of assets under management, respectively.
Multi-assets are the third largest investment product with a total of $4.6 billion in assets under management.
The data shows that the overall dominance of altcoins is growing rapidly. Although Bitcoin is still the largest crypto asset in the world, its dominance has gradually declined in the past few months. The reason for this was the sharp rise in the market dominance of BNB, Solana and Polkadot.
This once again confirms that the downturns in the crypto market are only temporary, at least now, when the surges are caused by attempts to escape from risk amid high-profile news. The bull market continues.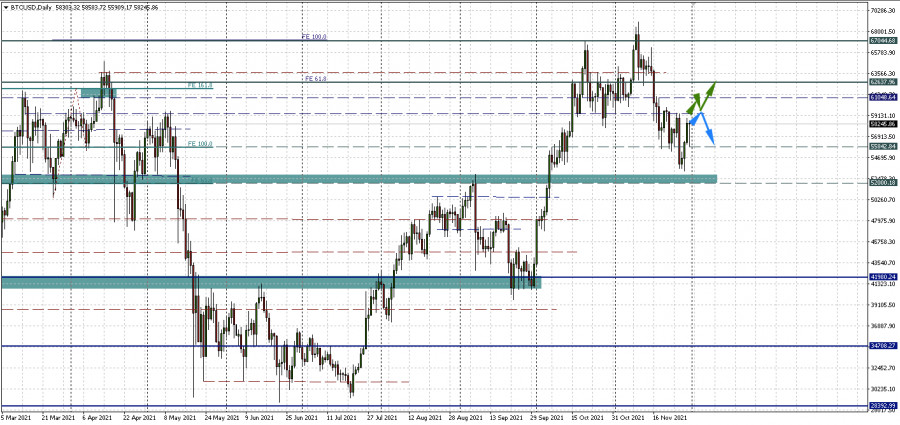 The material has been provided by InstaForex Company -
www.instaforex.com