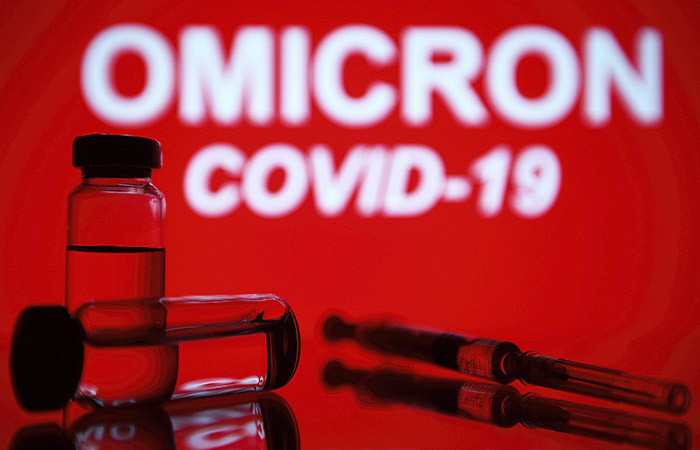 First, another variant of COVID-19 has been detected in South Africa and Botswana. It is for this reason that governments around the world have banned travelers from South Africa and its neighboring countries from entering their states. Secondly, reports are already emerging that the world's current coronavirus vaccines are helpless against this new strain.
The first reports of the identification of a new strain of coronavirus appeared on November 24. However, the World Health Organization said that the variant was first found in a specimen collected on November 9.
On 26 November, the head of the European Commission, Ursula von der Leyen, stated that the strain can spread worldwide within the next couple of months.
A scientist from the UCL Genetics Institute said the new variant of the virus likely emerged in a lingering infection in an immunocompromised patient, possibly someone with undiagnosed AIDS. By the way, South Africa has by far the highest number of people living with HIV. There are about 8.2 million people.
According to the European Centre for Disease Prevention and Control, Omicron SARS-CoV-2 contains about 30 changes, three small deletions, and one small insertion in the spike protein. Half of all the changes have to do with receptor-binding domains, the part of the spike protein that is used to bind to human ACE-2 (the enzyme that coronavirus uses to enter cells and cause disease). The problem is that the mutations risk making the adhesion protein less recognizable to antibodies that have formed due to vaccination or the natural course of the disease.
Vinod Balasubramaniam, a virologist at the Geoffrey Chee School of Medicine and Health Sciences at Monash University in Malaysia, has told the world valuable data from his research. It is now known that at least three mutations help the virus avoid antibodies. Another promotes rapid entry of the virus into human cells, making a new strain more transmissible.
On November 24, PCR tests in a South African province revealed that 90% of the 1,100 people were infected with the omicron variant. This was confirmed by Tulio de Oliveira, a bioinformatics professor who runs gene-sequencing institutions at two South African universities. By the way, only 36% of adults in South Africa are fully vaccinated.
South Africa's President Cyril Ramaphosa said on November 28 that the average number of new daily cases of COVID-19 infection in his country had risen strongly, from 500 to 1,600 last week. On November 22, the government of Botswana announced four cases of the disease among fully vaccinated people. Around the same period, Omicron was detected in Hong Kong in a man returning from South Africa. A new strain was also identified in Israel in a traveler from Malawi in South-East Africa. To date, Omicron has been detected in Belgium, Italy, Germany, and the Netherlands.
Moderna CEO Stephane Bancel admitted in an interview with the Financial Times that current vaccines against COVID-19 would not be able to cope with this new and highly transmissible Omicron strain. He added that Moderna was ready to develop a new vaccine against Omicron, but that it would not be available until January 2022.
US biotech company Regeneron Pharmaceuticals has also warned that its antiviral drug is unlikely to prove as effective against the omicron strain. At any rate, preliminary trials are not optimistic.
The global market went into risk aversion mode on the back of this news. As a result, European stock indices fell by more than 1% and government bond yields dropped precipitously both in the market in the United States and in the eurozone.
Jerome Powell, the Federal Reserve chair, admitted that the new strain risks bringing down the regulator's key objectives of stable prices and full employment. Thus, we should not expect a tightening of monetary policy from the US central bank just yet.
As the omicron strain hit international airlines hard, the price of oil continued its decline. WTI crude futures were down another 3.06% to $67.89 a barrel. Brent crude futures fell 3.32% to $70.79 a barrel.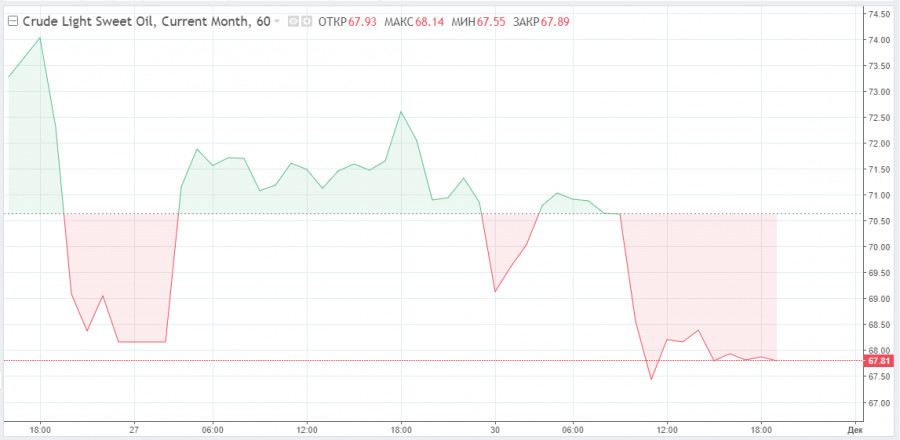 The material has been provided by InstaForex Company -
www.instaforex.com