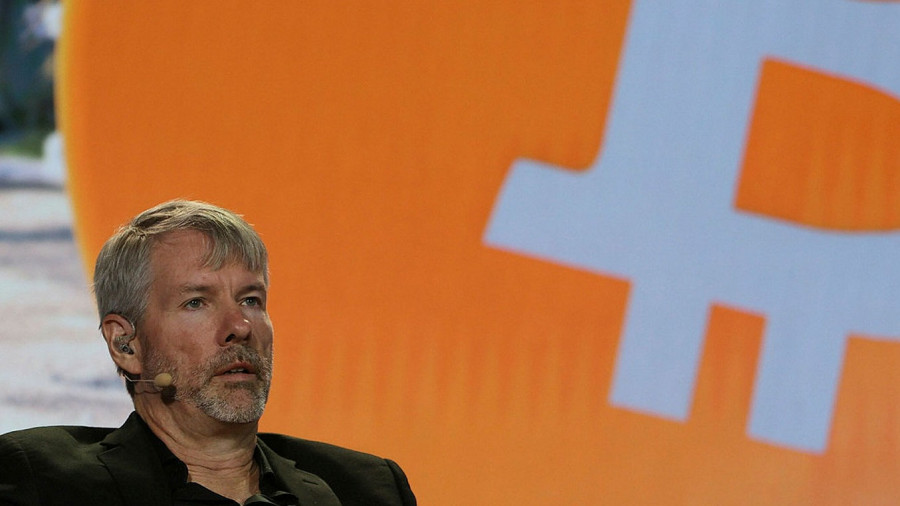 MicroStrategy CEO Michael Saylor is one of Bitcoin's biggest proponents, as well as one of the smartest and most determined investors.
The other day, his company bought another 7,002 bitcoins for its portfolio. Microstrategy now holds 121,044 bitcoins worth approximately $7 billion.
The company's portfolio is the largest of any major corporation worldwide holding Bitcoin, more than Tesla and Square combined. The company has a market capitalization of approximately $7.5 billion, and Bitcoin accounts for about 90% of the total portfolio.
At the moment, Saylor's capitalization is estimated at about 3 billion, and he has about $1 billion worth of bitcoin.
He also owns almost 24% of MicroStrategy, which is approximately $1.25 billion.
If Bitcoin rises and shows historical highs, then the company's share price soars, and in the case of fall, the share price falls accordingly with Saylor's wealth.
The company, along with Saylor, must continue to acquire bitcoins if he wants to stand on a par with such billionaires as Elon Musk and Jeff Bezos.
Bitcoin price has risen by almost half a percent every day for the past 10 years. After halving, an important reduction in payments to miners in 2024, the price of bitcoin may rise to $1,000,000, then MicroStrategy will be valued at more than one hundred billion dollars.
Bitcoin will be worth $1 million. The company's capitalization will be approximately $140 billion. Microstrategy will need to make a purchase of about 3-5 million more bitcoins over the next three years for Saylor to become a trillionaire by 2025. That's roughly $200-250 billion to be spent on Bitcoin. However, companies cannot do without buying Bitcoin worth at least $1 billion, it is important to do this with the company's inherent speed and determination.
The material has been provided by InstaForex Company -
www.instaforex.com