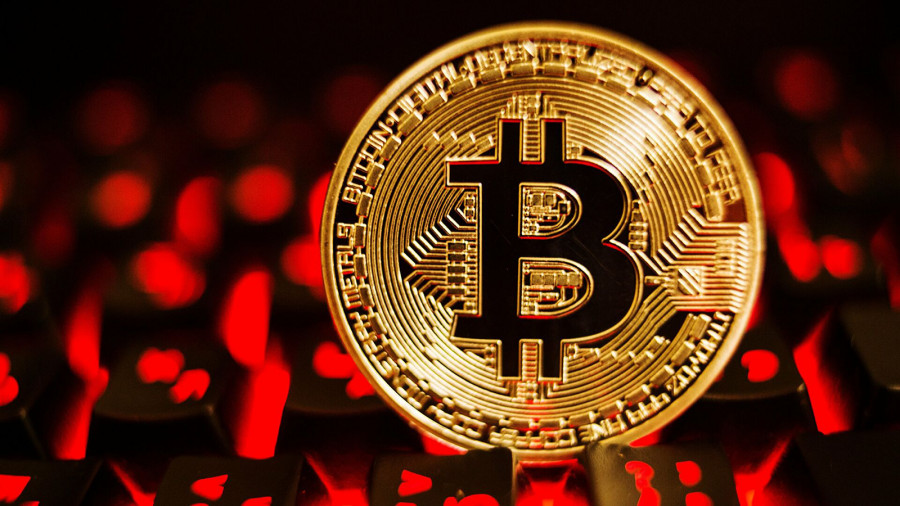 Bitcoin has spent the past weeks inside the Ichimoku cloud on a daily timeframe. The price initially worked out its lower limit several times, and now the upper one. Therefore, one cannot say yet that Bitcoin has continued to rise, although it is very close to its local highs. It is clear that the key task on the same timeframe is a rebound from the level of $ 40,746 and not breaking through the Ichimoku cloud. However, the cryptocurrency also could not go above the level of $ 48,682, so it is possible that it will return to the level of $ 40,746.
Meanwhile, Tesla and SpaceX CEO Elon Musk has supported Bitcoin once again. He said at the Code Conference in California that the US government should not get involved in the field of cryptocurrencies and refrain from regulating it. According to Musk, no government in the world will be able to destroy cryptocurrencies, but they can significantly slow down their development. He also said that cryptocurrencies are not a relief for all diseases, but they have good potential compared to conventional financial instruments. Musk also commented on the situation with the complete ban of cryptocurrencies in China: "There are periodic problems with electricity in the south of the country because demand exceeds supply. The mining of cryptocurrencies could further increase the shortage of electricity, which could not be the last factor in China's decision."
In this case, Musk continues to indirectly influence the rate of the cryptocurrency, since a new round of growth began a few days ago after this statement. After Musk's speech, Fed Chairman Jerome Powell said that his department was not going to ban Bitcoin following the example of China, and these two events provoked an increase in the quotes of the main cryptocurrency by more than $ 7,000 in just two days.
Now, market participants have to wait for news from overseas, where questions about the government debt limit and a new "infrastructure package" for the US economy are being resolved. It can be recalled that the new package involves tightening tax legislation on digital assets and also provides several important definitions for participants of the crypto market, according to which they will be prescribed new rules for reporting and taxation. Thus, a new tightening of regulation of cryptocurrencies may provoke a new decline in Bitcoin. The level of $ 48,682 is currently important for this cryptocurrency since its breakdown practically guarantees growth to the previous local high of about $ 53,000. And in this case, the upward trend is likely to continue.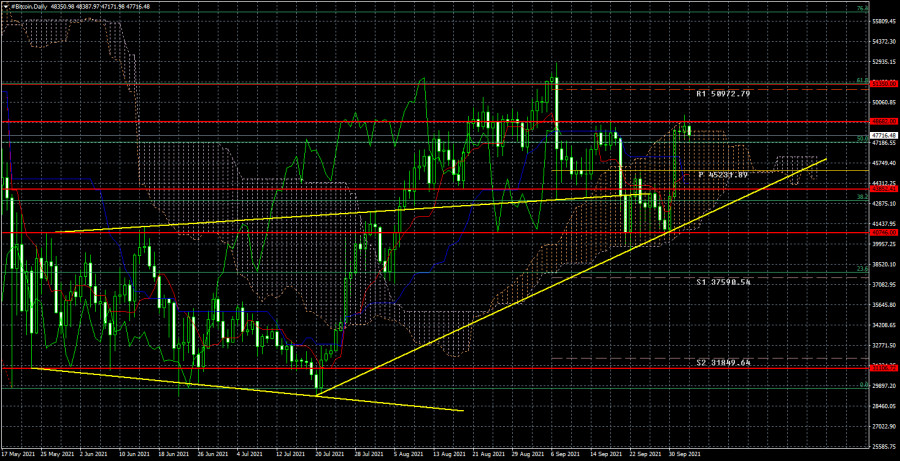 Bitcoin is trying to continue its bullish trend on the daily timeframe after failing to break through the Ichimoku cloud. Here, an upward trend line was formed, which already has three pivot points. Therefore, it will be likely to discuss a new strong decline only after breaking this trend line. So far, there is only a correction. If the level of $ 48,682 is broken, new growth can be expected.
The material has been provided by InstaForex Company -
www.instaforex.com