On Tuesday, the price of the first cryptocurrency surged by more than 5% and broke the level of $50,000 for the first time since early September.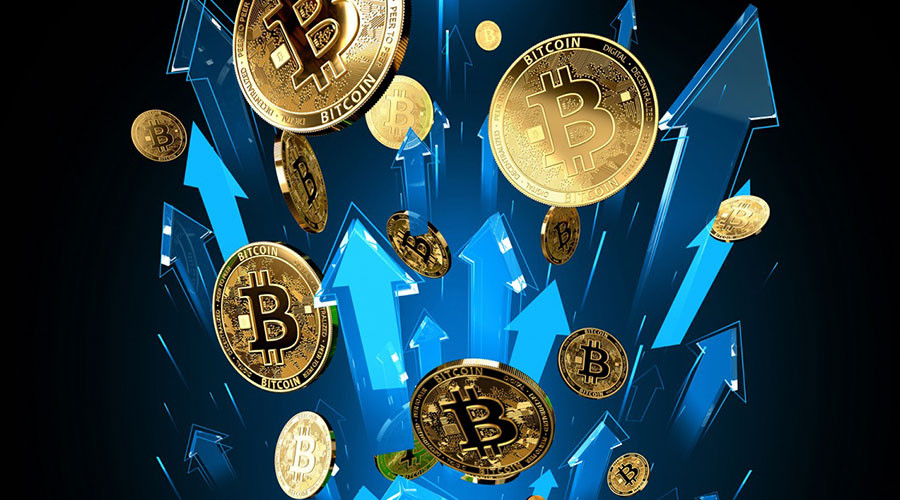 According to CoinMarketCap, which provides an average price collecting data from more than 20 exchanges, by the moment we wrote the article, the BTC price advanced by 5.16% to $50,200. At the same time, at Binance, a major cryptocurrency exchange, the price rose by 5.17% to $50,177. However, on the chart, we can see that Bitcoin failed to consolidate above the psychological level of $50,000.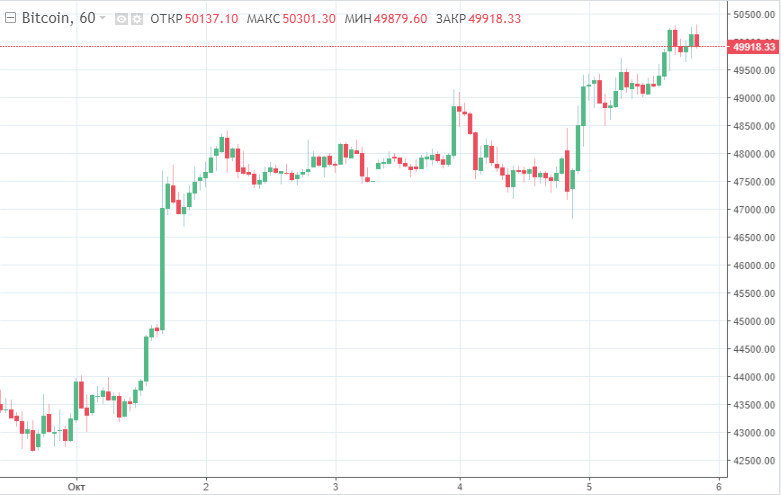 Notably, at the beginning of September, BTC surged amid news that El Salvador will accept it as legal tender. The jump was also boosted by a rise in coin reserves up to 400 BTC in the country. Thus, in September, the main cryptocurrency was trading at $52,900.
At the same time, during the first quarter of 2021, Bitcoin jumped to $58,700 from $29,000 the level logged in December 2020. Then, in April of this year, BTC broke its all-time high of $64,850. However, in May, the first cryptocurrency depreciated to $37,300 from $57,700. During the three summer months, the asset rose to $47,000. In September, it lost 7%, but on the first day of October, it recouped all its losses.
A confident rise logged on Tuesday revived the global crypto market. Thus, the first ten currencies also followed BTC. Dogecoin even managed to outperform BTC in terms of a daily rise pace. The number of active BTC addresses reached a 3-month high.
Of course, short-term traders benefited from the situation. The share of profitable virtual assets climbed to more than 15% of the total supply. At the same time, long-term investors were not that successful.
According to cryptanalysts, against the background of a confident jump in BTC, the average daily demand for the main digital coin reached the level of $1.75 billion.
By the way, such euphoria in the world of cryptocurrency has become the reason for new optimistic forecasts for BTC. Thus, some crypto experts confidently declare a tenfold increase in its price, while more cautious ones expect a jump to $100,000 by the end of this year.
The material has been provided by InstaForex Company -
www.instaforex.com