US stock index futures declined in morning trading on Wednesday as investors await important inflation data, which could heighten fears of price pressures now progressing in the US. Dow futures fell almost 90 points, while S&P 500 futures dropped 16 points. Futures on the Nasdaq 100 fell as much as 93 points at once.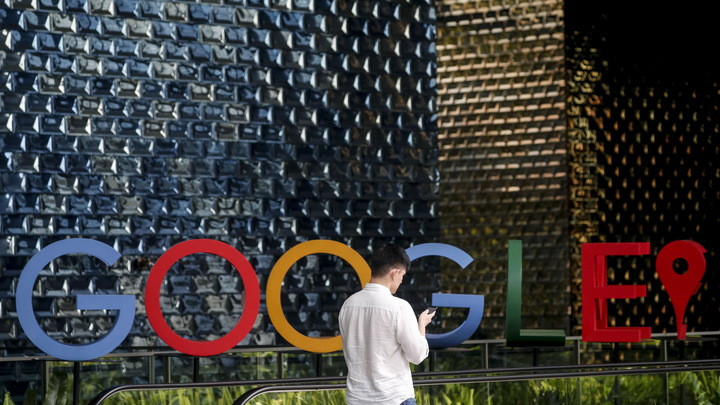 Many investors are waiting for inflation data, which could both allay their fears and put them in a more difficult position if the pressure continues to intensify this autumn due to problems dating back to September. Economists expect growth of 0.6% in October compared to September and 5.9% year-on-year. This would be the highest rate in 30 years. As for core inflation, which excludes food and energy, it is forecast to rise by 0.4%, or 4.3% respectively. If price pressures remain within economists' forecasts, the US stock market could recover. But if it changes, a downward correction of the indices is likely to continue.
The US jobless claims report will also be released today. The data comes out a day early as tomorrow is a public holiday in the US (Veterans Day). Economists estimate an increase of 265,000.
The Dow lost about 0.3% in trading yesterday, closing at 36,319.98. The S&P 500 fell 0.4%, breaking its eight-day winning streak, while the Nasdaq Composite fell 0.6%. The market decline came after a report from the Labour Department, which indicated a 0.6% rise in the producer price index, in line with economists' forecasts. However, this data has increased investor fears of a larger hike in consumer prices, as many manufacturers are trying to pass on their extra costs to households.
Although many economists expect inflation to fall in the coming months, this is unlikely to be possible in October. The Fed will continue to pursue a soft policy, at least until the unemployment rate normalizes people return to work and consumers stop making purchases that they put off during the quarantine. This could trigger another wave of growth in the US stock market later this year, but for now, it is better not to rush into long positions. Growth of more than 25% for the year alone could create a number of obstacles for even the most optimistic players. Yesterday's Federal Reserve report clearly points to an overbought market. In it, economists raise concerns about the high demand for risky assets.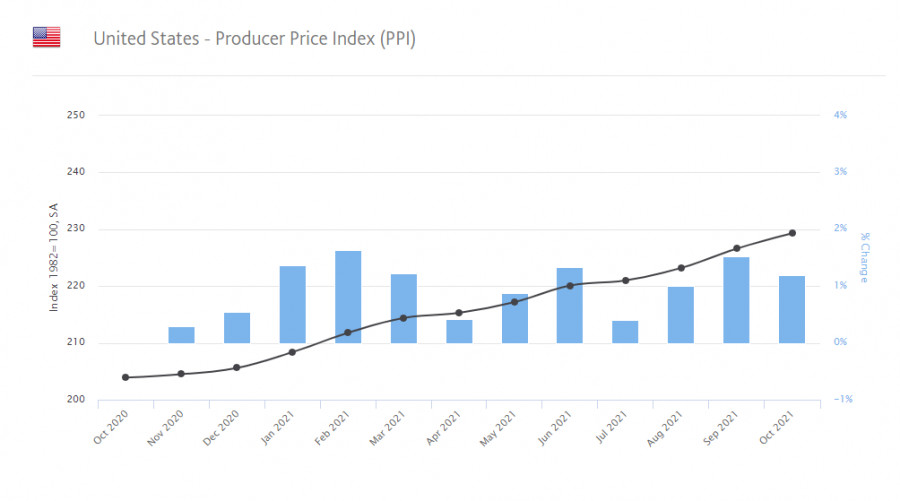 The Fed said in its Financial Stability Report that risk asset prices are now quite vulnerable, as any deterioration in investor sentiment, or deterioration in progress in containing the virus, could seriously affect the current pace of economic recovery, dragging the market down as well. The central bank also said that the threat from China's commercial real estate sector could spread to the US, as it did during the 2008 mortgage crisis.
Tesla shares were up 1.1% at the pre-market after falling more than 12%. Tesla's weakness, which is mostly technical rather than fundamental, is putting serious pressure on the consumer sector in the S&P 500 today. However, the gradual decline in coronavirus cases will allow supply chains to resume normal operations at a moderate pace, leading the company to grow.
Shares of Poshmark fell more than 31% in early morning trading after the online market reported quarterly financial results. The company reported a loss of 9 cents per share on revenue of $79.7 million. Analysts polled by Wall Street expected a loss of 7 cents a share for $82.7 million.
Shares of DoorDash rose more than 15% as the food delivery platform announced the international delivery platform Wolt in a deal valued at $8.1 billion. It was its largest acquisition to date. The company also reported a wider quarterly loss than analysts had expected, but it beat revenue estimates.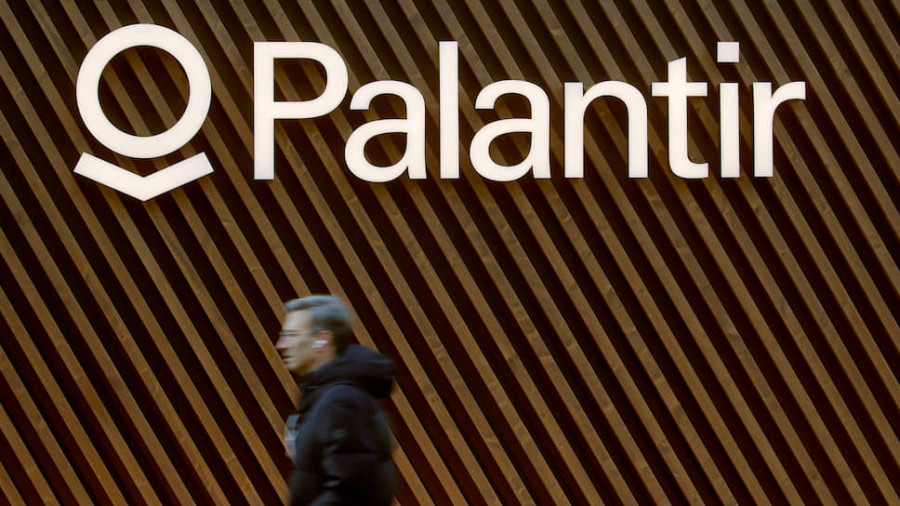 Palantir fell more than 2% after the stock was downgraded because of slower-than-expected revenue growth. The target outlook is now $19 per share, down from $25.
Shares of Google subsidiary Alphabet have been trading in somewhat negative territory in the primary market after the EU General Court upheld the European Commission's order fined google browser $2.8 billion for anti-rust breach.
As for the technical picture of the S&P500, we are close to the important support at $4,660, on which a lot depends now. If the bears sell this level, we can expect increased pressure on the trading instrument with a subsequent decline to the area of $4,609 and $4,555. If the bulls manage to defend the $4,660 area, the rise to this year's highs at $4,718 will not be long in coming. A break in this range would open a direct path to new historical highs at $4,770 and $4,820.
The material has been provided by InstaForex Company -
www.instaforex.com