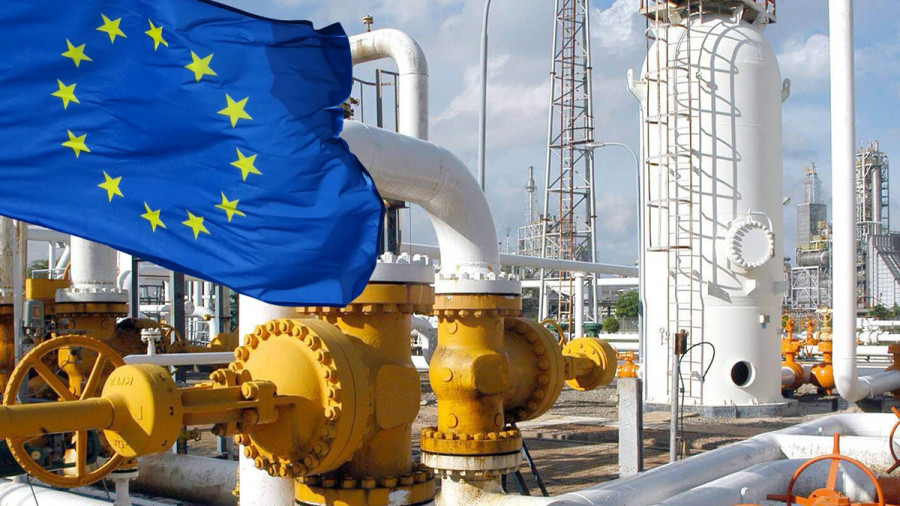 According to the ICE Futures, natural gas prices in Europe rose by 8% on Monday. December futures jumped sharply to $960 per 1,000 cubic meters at the very beginning of the trading session according to the TTF index. The estimated price of the previous trading day was $880.
Gazprom had intended to finish pumping gas into Russia's gas storage facilities and start increasing the European storage facilities reserves. Despite these plans, Gascade, the operator of Germany's gas transportation network, announced that gas supplies through the Yamal-Europe pipeline (which goes from Poland to Germany) were halted, although reverse volumes have decreased. Gazprom's management responded to this by saying that there was a lockdown in Russia due to the high spread of COVID-19. The company will continue filling the gas storage facilities until November 8.
The energy crisis hit Europe in August when natural gas futures were trading at $515 per 1,000 cubic meters. By the end of September, the quotations had more than doubled. On October 6, the price of gas reached an all-time high of $1,937. The price went down later, but it is still very much overvalued today. This situation is reflected in the greatly increased electricity tariffs for EU residents.
The main reason for the chaos with gas prices is the insufficient level of storage capacity in Europe, as well as the severely limited supply. The situation is also exacerbated by the emerging demand for natural gas in Asian countries. If the coming winter is abnormally cold, gas prices may reach a new all-time high.
European authorities have long sought to reduce gas dependence from Russia. The solution was found, and 20 years ago the liberalization of the gas market began, the essence of which is that contracts are tied not to oil quotations, but to spot prices. From now on, quotations on the gas hubs - the fuel exchange, where everything depends on supply and demand - became the pricing factors. By 2019, most of Gazprom's contracts with the EU were based on spot (forward) prices. This strategy proved its worth - gas became steadily cheaper than oil, and the European Union saved almost $70 billion. However, when natural gas became clearly in short supply, it suddenly became obvious that Western industrial strategists were wrong.
Exchange prices for natural gas soared by 400%. According to the International Energy Agency (IEA), the EU will pay $30 billion more this year. Today, almost 90% of the gas consumed by the EU countries is imported, and half of it is from Russia. However, Russia transfers gas exactly as much as it is contracted to and does not intend to increase supplies.
The EU is probably ready to return to the old system today, but Gazprom likely prefers negotiating with major European companies. They can offer them prices that may be unrelated to either oil or spot.
The material has been provided by InstaForex Company -
www.instaforex.com