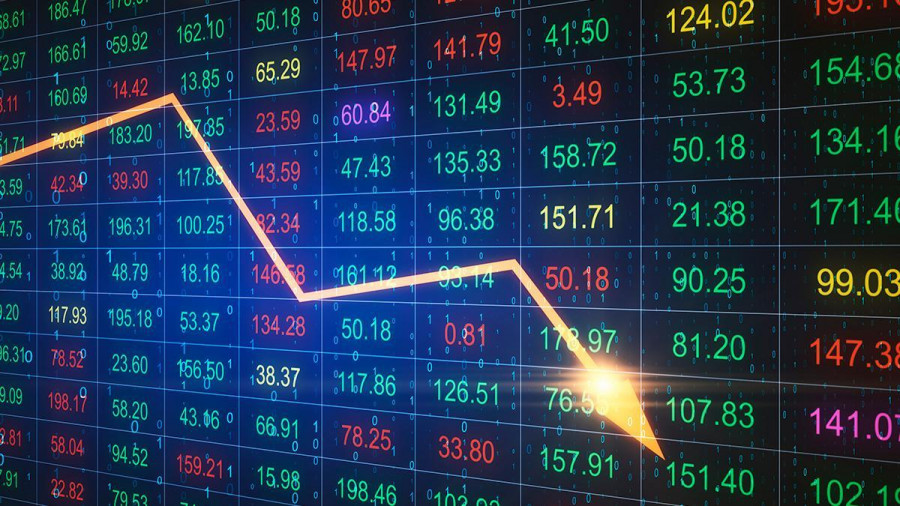 Asian stock indices are traded lower today, with China's Shanghai Composite and Shenzhen Composite down by 0.94% and 1.08% respectively. Likewise, Hong Kong's Hang Seng Index dropped by 0.98%, South Korea's KOSPI fell by 1.1%, Australia's S&P/ASX 200 lost 0.14%, and Japan's Nikkei 225 edged down by 0.61%.
Investors are concerned about rising inflation in China. In the previous month, inflation accelerated to 1.5% from 0.7% in September. The reading came well above market expectations of a 1.4% increase.
In addition, China's PPI soared to 13.5% versus 10.7% in September. Economists had expected a 12.4% rise. An increase in the index came amid mounting commodity prices, including coal.
A decrease in major macroeconomic indicators in the United States is also behind the fall in Asian stock indices today. Investors are awaiting the release of the US inflation rate. At this point, the reading is forecast to accelerate to 5.8% from 5.4% in the previous period. Thus, inflation could hit its 30-year high. Inflation results are likely to affect the Federal Reserve's decision on monetary policy tightening as well.
Chinese bank stocks are losing value due to gloomy earnings forecasts for the previous quarter. Apart from that, Geely Automobile Holdings and BYD lost 3.5% and 5.1% respectively. Meanwhile, Xiaomi Corp. and CITIC were down by 1% and 1.4% correspondingly.
After South Korea's stock indices declined, shares of the country's largest companies Samsung Electronics and SK Hynix Inc tumbled by 0.3% and 0.9% respectively. Hyundai Motor Co. shares fell by 2.4% and Kia Corp.'s by 1.4%.
Amid a decrease in Japan's stock indices, SoftBank Group Corp. (-3,8%), Honda Motor Co. (-1%), Suzuki Motor Corp. (-1,7%), and Sony Group Corp. (-1,9%) incurred losses. Meanwhile, Panasonic Corp gained 1.9%.
The material has been provided by InstaForex Company -
www.instaforex.com